You may find the title contradictory since many write articles and blogs on WordPress, and the responses of the readers through comments are what keep them going and growing. However, there are often some posts that can raise trolls or hate speeches, and inviting such trolls is the last thing a blogger would want to do. So, disabling the comment section is vital here.
On some company websites, there are no blog features. They have more generic sections, such as resources, about us, email, etc. In such instances, enabling comments at all does not seem logical. Even worse, there are certain profiles, for instance, that got negative exposure recently.
Such blogs, be they personal or business, prefer to disable comments altogether to avoid spam. The issue will certainly be fixed by eliminating the comment portion, whether WordPress removes the comments section, blogs, site, or page. Then we should know everything about WordPress disable comments globally.
To prevent your WordPress spam comments, there are things you could do:
Lower the number of links each article approved
Build a set of terms from 'blacklisted'
Configure a template for comment moderation
Restrict the rights of comments for approved users
Use a plugin that is anti-spam, including Akismet
Switch to a module for third-party feedback
So, without further ado, let us get started!
Why you may turn off comments on the WordPress website?
It is tougher for the actual audience to hold conversations on your blog, while the comment threads are loaded up with unfiltered messages. Also, it does make your blog look unprofessional to have inappropriate comments on the posts. Moreover, most of these remarks contain harmful connections, intended to manipulate guests into transmitting private information.
You can either disable WordPress blogs by limiting comments on pages or sites or even turning them off globally.
Easy way to disable or remove comments
You do not have to use a plugin to remove the comment section from WordPress. Plus, no need to do them individually, you can disable them all in one :
go Initially, to see all your blogs, go to Posts » All Posts.
Then, pick all posts, select Edit from the Bulk Actions drop-down, and then press Apply.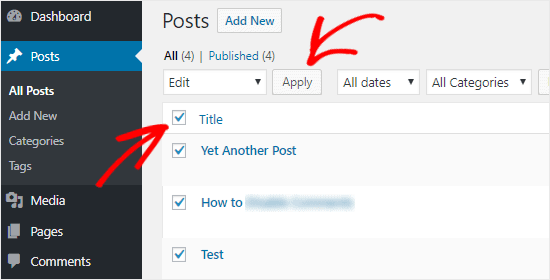 Now, you will not only be able to disable comments, but also be able to change the author's name.
Again, from the comments drop-down panel
Tap Do not allow and press Update.
This should disable comments on every one of your posts that are picked.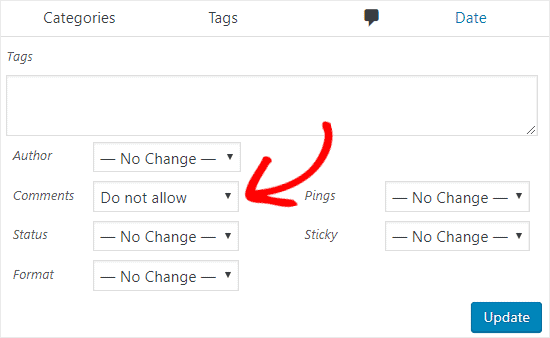 Source- wpbeginner.com
Disable Comments on Pages on WordPress
You will find a WordPress admin, direct on the Pages screen.
Go to Pages > All Pages.
Select the checkbox on the top of the column for the title.
All the pages will be picked this way.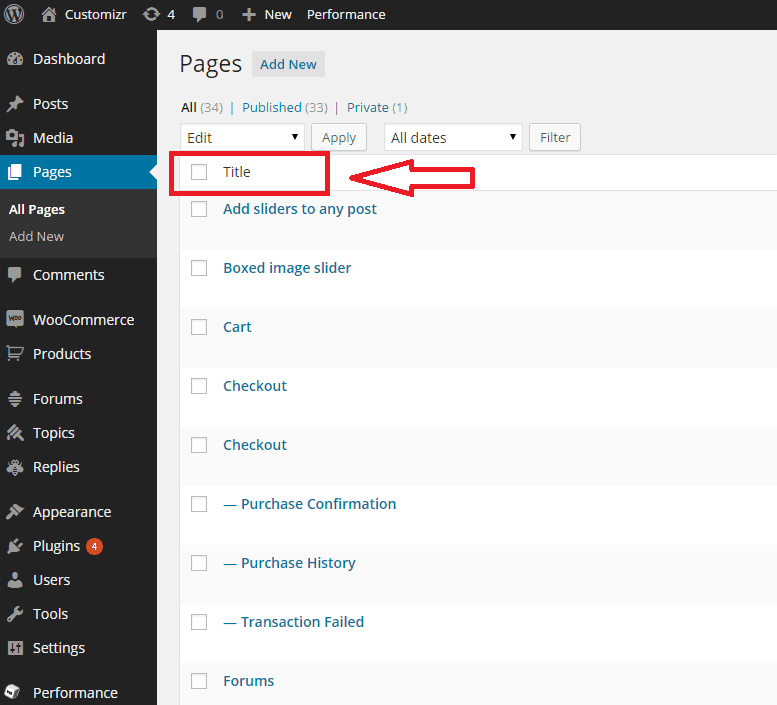 Source- docs.presscustomizr.com
Then, click the Bulk Actions drop-down list, pick 'Edit' and press the 'Apply' key.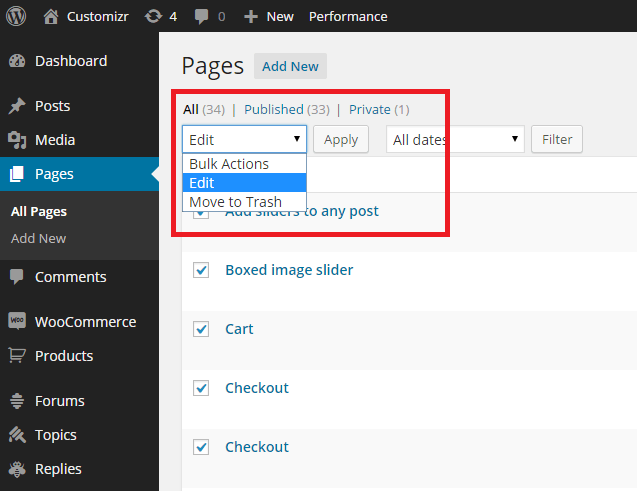 Source- docs.presscustomizr.com
You can see a Bulk Edit block at this stage with all of the chosen pages on the left and a set of drop-down options to your right and discover WordPress disabled all comments.
leave comments drop-down list and click 'Do not allow.
Then, at the bottom left-hand corner of the Bulk Edit block, press the "Update" icon.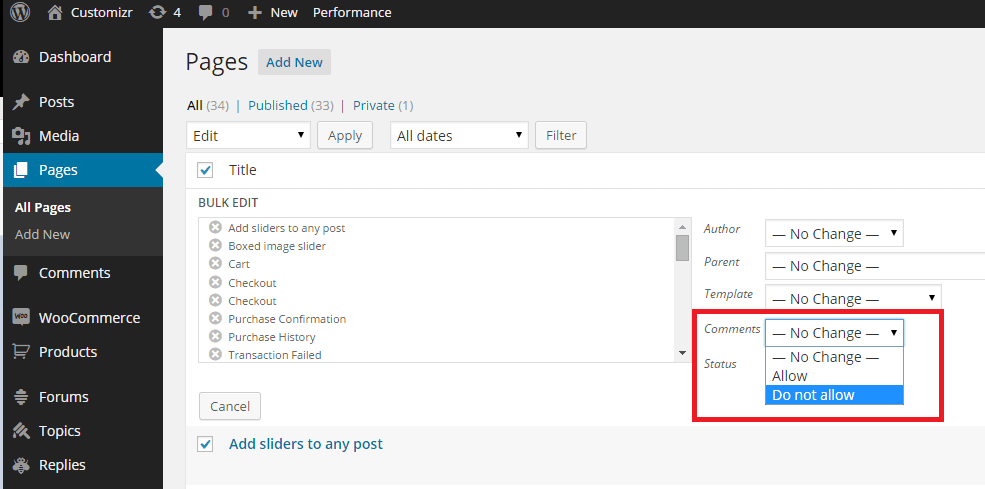 Source- docs.presscustomizr.com
Disable Single Post Comments on WordPress
By definition, on every site, being said, on single pages, and on blogs, WordPress gives its users the right to choose, whether to allow or WordPress disable comments.
Just go to Pages » All Pages in the left-hand tab.
You need to drag your mouse pointer toward the title of a site on the next page that you want to allow or disable all comments on WordPress,
and then press Edit.
Source- docs.presscustomizr.com
You may see a three vertical dotted icon in the top-right corner of your article. To access a drop-down menu, you have to tap on that and select Options.
This should display a pop-up window, so you have to ensure you have allowed the Discussion window already.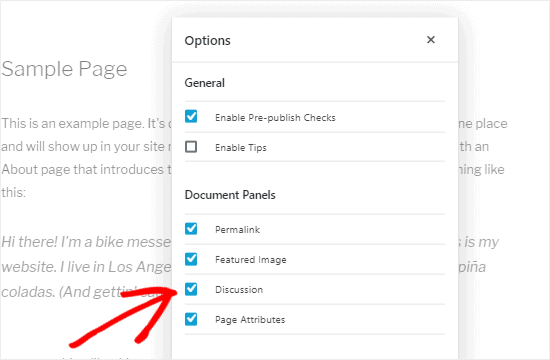 Source- docs.presscustomizr.com
You can now view the Discussion meta box on the right side of the browser after you have closed this modal window.
If you cannot see it, try to ensure to press the Document button in order to open it.
Now, to delete posts on this thread, you can untick the Allow Comments box and press Update to restore your changes.
Although on the other extreme, if you choose to allow comments only, you can simply click the button to allow them on those websites.
How to Disable All Comments on WordPress?
Disabling all comments is not a minor issue. Not one at all. WordPress turn-off comments sites for good can arise for a number of reasons.
There is a workaround for you, if you wish to limit article comments, disable responses on all sites, build stricter restrictions about who can comment, or simply get rid of those annoying message spam.
Next, move downwards to the settings option and choose Discussion.
Then, in the Other Comments settings feature, pick Close comments automatically for posts longer than [0] days.
This should no a comment type and thread successfully on all earlier created entries.

Source- premium.wpmudev.org
After selecting as described, click Save to save your changes.
Disable Existing Blog Posts and Comments on WordPress
With the help of the all Posts tabs, pick a particular post and press Edit Post.
You can view the title Discussion under the writing region.
If you do not see this alternative, below "Screen Options" allow "Discussion." Untick the 'Allow comments in the Discussion panel.
Then knowing how to turn off comments on WordPress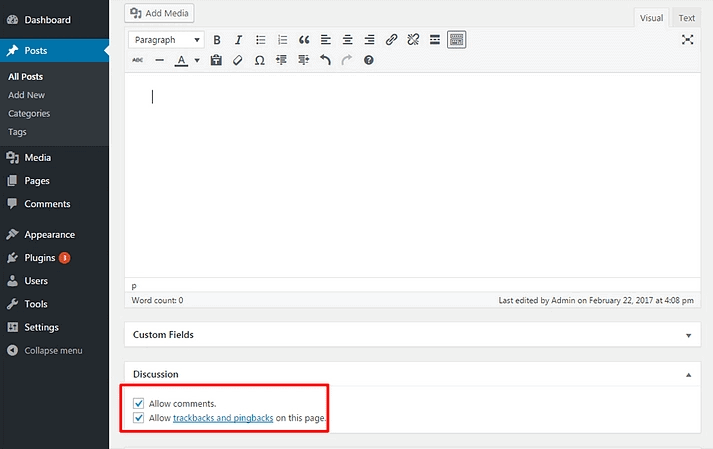 Source- themeisle.com
If you wish to disable comments WordPress on specific posts only, you can do so by clicking on Quick Edit for the individual threads.
How to Remove Comments on a WordPress website?
If you do not want to actively remove comments from WordPress you could do so with only a tap using WordPress to delete all comments.
It helps you to fully block feedback on your WordPress pages anywhere. You may also disable these on particular kinds of posts, such as blogs, sites, media, and many others. It also erases the form of the reply and avoids revealing current comments.
Moreover, why not take the easy way out and disable the comments plugin?
The very first thing that you have to do is download the Disable Comments plugin and then enable it.
For specific guidance, you may follow our sequential process as to how to build a WordPress plugin.
Go to Settings > Disable Comments via the left panel of your admin panel after enabling the plugin.
You can remove comments on your WordPress site by choosing the very first option.
The plugin can also delete the commenting panel element from your WordPress admin region.
These points consider the answer to the query about how to turn off comments on WordPress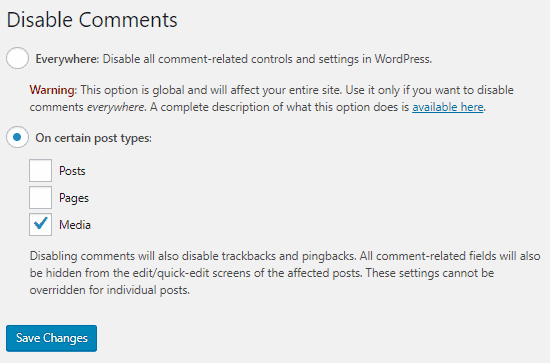 Source- wpbeginner.com
You can conveniently turn off comments in WordPress, websites, or media by using the previous choice. If you choose to delete remarks from media attachments, you should click the Radio button for those post forms and then pick the Media checkbox.
If you would like to switch off commenting just on WordPress sites, you could do it, it is exactly the same. The best method of removing feedback on WordPress sites is to use the extension.
How to Delete All Comments on your website?
Although the aforementioned strategies will WordPress to disable comments on-page and on forums, current feedback on the WordPress allow comments website will not be deleted.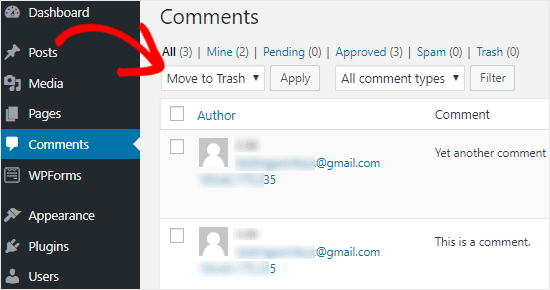 Source- wpbeginner.com
Select Comments on the left-hand toolbar of the admin dashboard to remove every feedback from the web.
Then, pick all of the comments, select Move to Trash again from the Mass Activities drop-down box, and then press Apply.
This should also erase all the previous comments from your account.
If there are a lot of updates on your website, repetition of this move numerous times is required.
Turn Off Comment Email Notifications on WordPress
You need to add a plugin to block these notifications for certain WordPress emails, along with new user alerts. And with no additional plugins, though, message alerts may be disabled easily.
First, log in to the admin dashboard for WordPress.
Then switch (Settings > Discussion) towards the discussion tab.
Both options for handling comments are found in the Discussion Configuration menu. Retrieve the segment named "Email me whenever," then uncheck all buttons.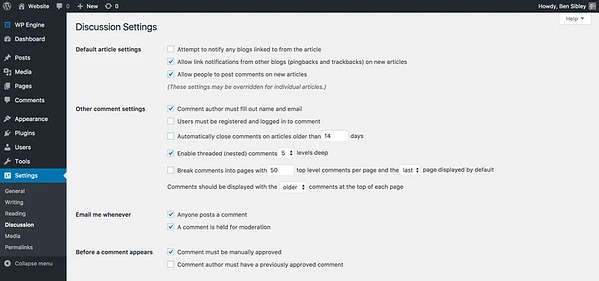 Source- competethemes.com
This will deactivate the update emails you get if a reply is made or a comment is kept for approval. It is usually a smart idea to request manual authorization for comments, which can be switched on, bel through the segment "Before a comment appears."
What to do if Delete Comments are turned off?
Many people do not want their audience to know that they switched off their comments section. This may make you feel attacked or that you are not interactive, since only visits and likes are not sufficient feedback for future posts. In such a case, what can you do, and how do you turn off commenting on a post?
You may find it expensive to get the job done by your developer, and it is better not to let anyone understand this situation in the first place. What if we tell you, you could crack the knack by just following a few steps?
Firstly, use the FTP Client or the File Manager on your WordPress hosting control panel to link to your WordPress account.
Now access your new theme directory found in the folder /wp-content / themes/.
You have to find the comments.php file in your theme folder,
click on the right of your cursor on that file, and rename it to comments old.php.


Source- wpbeginner.com
Next, on the right side of the window of your FTP client, you ought to right-click and click the create new File function. And then, rename the new file as comments.php, and then press Yes.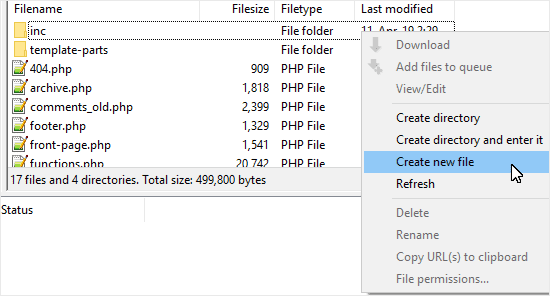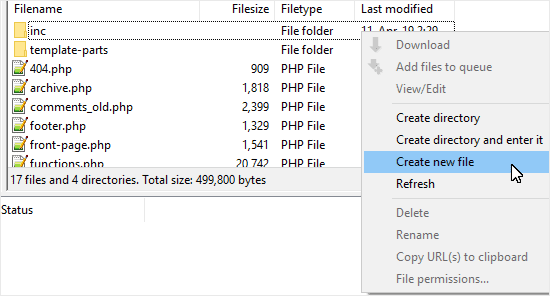 Source- wpbeginner.com
Protection is Better Than Cure
If you feel threatened by disrespecting comments and spam, and this is the sole reason to turn off comments on the WordPress site, then we have something for you. Something that will solve this problem in no time.
Try Akismet. Another popular plugin for coping with spam filters is Akismet. And the greatest thing is that the team behind WordPress on how to disable comments has designed it.
The above plugin tests the website's every message and validates whether it is malware or not. This spam-preventing plugin binds to a continuously maintained spam server; therefore, it is also very proficient in identifying and sorting out which of the feedback is problematic. It also makes it easier for everyone to see what remarks were flagged.
Disabling Comments After a Period
If you think you would want to limit your audience's comments after the scheduled time, you would be thrilled to know that there is an easy option. Since fraudsters usually attack older posts, this configuration is changed to six months by some people, which greatly decreases spam.
Go over to Settings » Conversation and search the field that says 'Close comments on posts older than 2 weeks instantly.' This immediately removes the comment section after 14 days and knowing how to disable comments on WordPress. Depending on your preferences, you can even adjust the number of days.
Do you need More Control Over the Comments?
Enable feedback before submission to fill out the account name and email address
Consider just the comments of those that have been signed in
Close feedback automatically following a fixed number of days
Display a reply cookie opt-in dropdown box to install single-user cookies with their permission
Allow nested comments, as well as the number of iterations to be calculated
Split posts into groups with x volume of replies at the highest level of each article
Categorize posts depending on how recent they are
See also:
1- Change Background Color in WordPress
2- Best Widgets for WordPress Widgets
Conclusion
Spam comments will easily congest the website, making it seem childish and turning away a legitimate audience. It is difficult to correct all the comments over time. A spam post will make it seem unnecessary, no matter how structured and well-published your post is. We presume our discussion has provided you with in-depth insight regarding how to turn off comments on WordPress sites. Hopefully, it has been helpful.