It has been a while since people have been actively looking for Mailchimp alternatives. Even though it's brimming with features that can help you tackle business communications easily, the price you have to pay for it can sometimes be a huge burden. It's far worse if you are just starting out as the charges may become volatile.
Well, we have heard your pleas and delivered. For a complete guidebook of the best Mailchimp alternatives, this article is the only catalog you will be needing. If you want to save time and money to invest in your thriving business, keep your eyes glued to this article.
How Does Mailchimp Work?
Mailchimp is a versatile platform that combines all marketing communications in one platform. You can talk to manage customers, clients, third parties, etc. Through effective and advanced data analysis, Mailchimp aims to build an all-rounder management communication channel that will help to stay on top of things.
Mailchimp is full of features that allow you to do everything from one convenient platform. However, not all features are put to use by businesses that do not need them, like small home businesses. This adds to their expenses, making it difficult for them to keep operations afloat.
Moreover, the features may be a little too advanced for smaller companies. This would mean more time will be spent navigating through the simple tasks they need to perform. Thus, looking for alternatives to Mailchimp becomes a necessity if you want to save time and money.
1. SendX Plugin
SendX has a very easy-to-understand and comprehensible user interface. This makes it especially straightforward and effortless for smaller businesses that do not participate in extensive email marketing channels at all. SendX, thus, provides an easy solution to the feature-based complications and unnecessary cost-bearing issues.
Affordable and Simple:
SendX realizes the disadvantages smaller businesses are left with when using Mailchimp as their primary email marketing channel. Additionally, they are left to pay a hefty amount for services they are not even using. The rate monthly rate per 1000 customers is very affordable and adopts a new compromise on the number of subscribers.
Customer Service:
Mailchimp takes far too long to get back to customer queries, especially if you are on the free plan. This particular subscription allows you to reach out to the team only through email and they can be as late as days. Thus, they ensure 24/7 email customer service so that businesses are never at a halt and there is always room for growth.
Endless Emails:
Mailchimp does not allow you to grow your email list any larger past 50k contacts. SendX offers unlimited emails for as many subscribers as you want, all at the same affordable price. You get to add as many subscribers but still pay the same price.
Deliverability:
Mailchimp does not always allow the luxury to cater to every customer to cater to their deliverability and a behemoth amount of people use the platform. Thus, they have an automated delivery system that sends out emails automatically.
2. Campaign Monitor
Campaign Monitor brings in flair through a professional-looking user interface, receptive emails, and showcasing an overall advanced marketing automation technique. It brings convenience to tools that Mailchimp fails to exhibit.
Templates:
Campaign Monitor has a very admirable set of templates that are not only interactive but also very easy to use. Sure, Mailchimp has a great number of templates as well. Unfortunately, they are mostly aimed at beginners. People looking for something a little more constructive may lose out.
Segmentation:
Perhaps the best part about Campaign Monitor is the fact that it allows you to make targeted emails for your subscribers using their advanced segmentation tools and visual journey designer. Perhaps a certain group of consumers is interested in a unique product that you are yet to test out. You can avail of these services to let your customers know of the updates.
Integrations:
It's likely that a business owner performing email marketing is going to need to incorporate third-party apps and retarget ads to fit into landing pages. With just a few clicks, Campaign Monitor lets you set it up without any hassle.
3. HubSpot
HubSpot is a one-stop shop for all sorts of convenient marketing and management tools like CRM, marketing automation, professional templates for free usage, customer service management tools, etc.
Marketing Automation:
HubSpot utilizes the "if/then" logic to build a conditional system that brings complex automation workflows to life. Thus, drip campaigns and autoresponders work ultra-smooth. You can perform internal management tasks like notifications, segmentation, and management, task assignments, organization updates, etc.
Free Tools:
If you are looking for free alternatives to Mailchimp, Hubspot is a good compromise full of free tools to choose from. It comes equipped with popups and signup form templates, chatbots and live chat design features, landing pages, ad placements, etc.
Collaboration/Testing:
There is a collaboration option that allows you to send the draft to colleagues where they can suggest edits, send recommendations, etc. After the draft is complete, it's time to send them out. However, is it going to turn out the way you hoped it would? You can find out by sending it to yourself and testing it out.
4. AWeber
AWeber is not exactly a free plan but it's still a far more cost-effective alternative to Mailchimp. Besides being an autoresponder, AWeber has made its place as a reliable alternative.
Resources:
AWeber has a huge gallery of stock images and templates to choose from. You will find something for every event guaranteed. However, these can be a bit antiquated.
One Price:
Mailchimp offers limited free templates and stock images, reserving the premium ones for subscription-buying customers. However, AWeber initially offers free templates and stock images for all. After a certain period, they are all charged but they are charged the same amount of money for everything there.
Deliverability:
AWeber has one of the best deliverability rates, keeping its email reputation intact. The integrated automated filters ensure that the pesky problems are kept at bay.
5. ConvertKit
If you are looking for email marketing platforms that feature the best Mailchimp alternatives free, especially if you are a blogger, then ConvertKit is exactly what you need.
Automation Workflows:
The Visual Automation Builder has everything that a blogger needs. The improved automation workflows are a modern take on a simple yet advanced mode of carrying out processes.
Text-based Emails:
You may prefer to stick to the basics and go for text-based emails to share images or send a call to action. They usually have higher readability and deliverability scores and ConvertKit holds these values to its core.
Tracking:
ConvertKit has simpler tracking reports displayed compared to those complicated ones in Mailchimp. ConvertKit has the basic and high-priority metric forms that are converted into graphs and neatly displayed on the dashboard.
6. Automizy
Automizy is yet another "all-in-one" omnichannel marketing platform with all the necessary tools required for internal marketing and management and email marketing.
Contact Management:
Automizy has a very user-friendly user interface that allows you to manage contact lists without any unnecessary hassle. For fast access, the UI also allows you to assign custom tags to quickly retrieve details.
Technologically Advanced:
Automizy has an AI-powered subject line tester that analyses data from over one million campaigns to guess the right one. It also employs machine learning to analyze four subject lines and send out the one with the best optimization results.
Convenient:
Automizy has a very clean user interface, featuring a white background atop where all basic buttons are set in a simple yet sophisticated manner.
7. Moosend
Moosend could be considered Mailchimp's arch-nemesis because Moosend swept the market with its fantastic free forever plans that Mailchimp does not have. Moreover, it has better pricing lists that Mailchimp fails to offer to the customers.
Free Plan:
Moosend has a free plan that allows people to reap the benefits of an email marketing platform. The free plan covers all features that are usually found on premium subscriptions in Mailchimp.
Segmentation:
Moosend has advanced segmentation capabilities that allow it to filter out specific groups of people like those who took a trip to the checkout page, watched a video, click on an ad, etc.
Automation Builder:
Moosend has a powerful automation builder that allows you the freedom to explore your creativity without sacrificing speed. Perhaps the best part is that it's included in every single pricing tier so that you have more options.
8. Constant Contact
Constant Contact is a veteran in the email marketing game, starting its operations almost twenty years ago. This platform makes use of primary operational tools that get the job done and are far too simplistic to use.
User Interface:
The user interface is very minimalistic and kind of mundane. However, everything is in one place showcasing big buttons that are pretty self-explanatory.
Email Templates:
Constant Contact features a wide variety of email templates to choose from. You will find an appropriate template for every event. The template designs are also much more desirable than they are in Mailchimp.
Management Tools:
The platform has some event, campaign, and survey management tools that are not only easy to use but also very beneficial. If you are just starting out your business, these tools can come in handy.
9. Drip
If you were wondering who is the world's first e-commerce customer relationship manager online, Drip is the only name that will pop up. The father of eCRM, Drip started its journey solely by providing innovative customer relationship solutions.
Advanced Automation:
Besides having an automated workflow, Drip has an automated activity for every function in every aspect. This allows you to understand your customers' preferences better and cater to their services accordingly.
Visual Builder:
Compared to Mailchimp's Visual Workflow Builder, Drip has a far more intuitive system that makes campaign assembly a piece of cake. Color coding helps to remember details very easily which is not that inviting in Mailchimp.
Social Media Integration:
Although only limited to Facebook, Drip can connect with Facebook to create content based on custom audience preferences. It can also put forth advanced workflows of Facebook ads and campaigns right within the app. This makes it easy to manage everything from one place.
10. ActiveCampaign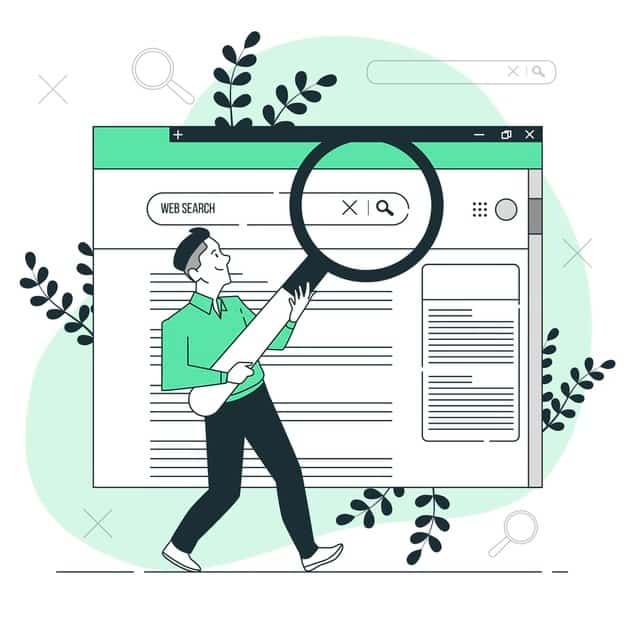 ActiveCampaign was originally founded as a CRM software and marketing automation tool back in 2003. Think of all the advanced automation workflows that are required to handle customer service and internal affairs, and surely ActiveCampaign has it.
Professional Support:
When the help received by customers was discussed, most people agreed that ActiveCapmiagn has better customer service compared to Mailchimp. Usually, Mailchimp's customer service program is filled with bugs that require more attention to detail.
Business Ease:
ActiveCampaign frequently celebrates lengthy contracts and high adoption percentages than Mailchimp. The sole reason for this is easier to do business in general which Mailchimp loses out on. Operations are easy to comprehend and a few clicks get the job done.
Value For Money:
The pricing list revealed shocking numbers that attracted those who were looking for cheaper alternatives to Mailchimp. Shifting to ActiveCampaign could act as a great value for money because the features that they offer at the prices stated are something quite far from normal.
See also:
1- What Cannot Be Collected by the Default Analytics Tracking Code?
2- WordPress Bug Fixing
3- Just Hosting Login
---
Conclusion
Mailchimp has taken the market up by the storm and has quickly made a place in people's hearts. However, Mailchimp has some underlying complications as well which makes it difficult for customers to keep availing of Mailchimp's services.
To start with, Mailchimp allows a limited number of email lists which is highly inconvenient if you have a mammoth customer list. This is why you want Mailchimp alternatives that either provide a higher number of emails or a platform that offers unlimited emails.
If you have a small business, try sticking to an email marketing platform that is mostly free. Check for the template variations and the offers on them and this should give you a slight insight into what you are walking into. We hope this article is the answer to your hardships, and we are positive it is.