Knowing about blog vs website is essential knowledge for beginner bloggers. Blogger vs WordPress: What is the difference and which one is for you, you might be wondering.
Blogging provides you with a platform to share your ideas and views like no other and it honestly is an easy way to connect with your followers. But before starting a blog, you need to understand a few key things.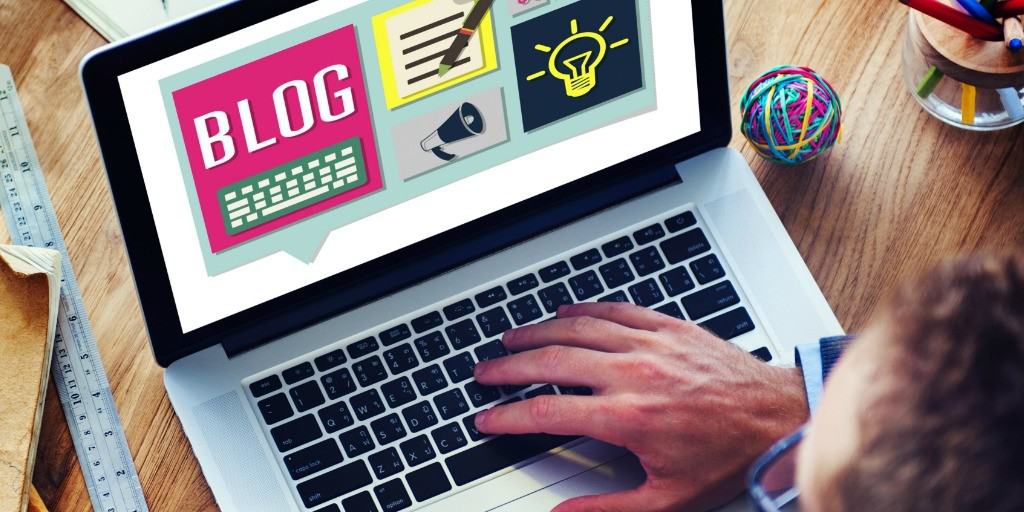 First and foremost being why do you need a blog? This is an important determiner to the blog vs website debate considering there are multiple purposes for blogging.
Let's say it's an idea that you want to share with the world or this is just a side hobby of yours that you want to pursue in your free time. Some even want to take up blogging professionally with hopes of earning money.
All of these are typical blogging use case scenarios. If you're part of the former group who wants to share ideas or take it up as a casual hobby, then Blogger can be a good option for you. It is free and should be enough considering your needs.
However, if this is something you want to be professional about, say building a personal brand or monetizing from it, then WordPress should be your go-to platform as it is feature-packed with everything you might need to build your brand or grow your business.
That being said, it's not just your purpose or goal that should determine the choice of your platform. You need to consider what is being offered, what to look for before considering either Google blog vs website. Some of them include.
Easy usage
The UI matters the most in this regard. Your blog should not only be eye-pleasing to your readers but should provide you with appropriate ease of usage.
Flexible
The blogging platform needs to provide you with the flexibility to add more features as you grow your blog over time.
Monetization
Monetization is a priority for many wishing to take up blogging professionally or for growing their business. choice of platform should also be based on better monetization options available.
Reliability
Blogging is not easy and you will be needing support. That being said, having a reliable community of bloggers based on the platform and a good support team makes the job much much easier.
We will be thoroughly discussing these points throughout the article to determine ultimately which is the best platform for you.
Blog vs Website Comparison
Before we dive into the actual choice of a blog vs website, you need to know we are comparing Blogger with wordpress.org, the self-hosting paid platform, and not wordpress.com which is the free version.
The reason is wordpress.com falls short on every front when compared with Blogger whereas wordpress.org offers hosts of opportunities and features.
1. Custom Domain Name – Blog vs Website
Having a dedicated domain name is a must if you're being serious about your blogging venture. A dedicated domain helps to create a unique identity around your blog and its content.
Blogger
When you open up a blog on Blogger, it gets accompanied by with.blogspot.com format. Inherently Blogger is a free service, but you can opt to have the BlogSpot removed and have a custom domain for $10 per year.
This is a cheaper option and it doesn't require additional hosting worries like WordPress does.
WordPress
For WordPress, the process is a bit complicated. You need to buy a hosting plan along with your domain name. Some hosting plans come with free domain name options so that makes the process a bit cheaper and easier.
2. Hosting Plans – Blog vs Website
Hosting is where you store the contents of your blog. This is also an important aspect considering the size and content of your blog.
Blogger
For Blogger, the hosting is free, that's plain and simple. You won't have to pay anything to store your blog content as it will be stored in a shared server with other bloggers. But as you grow your audience base and blog, you'll want a bigger space rather than shared storage.
For a professional or business blog, Blogger isn't an ideal solution. Also, it's risky to shift a well-established content-rich blog from one platform to another as you may lose some content and formatting.
In addition to that, the content layout option on the homepage is limited to Blogger. You get a fixed 1 GB of storage for your image files.
So if your blog is heavy on images, it might not render properly on the homepage ultimately failing to deliver your desired look. The size of the homepage itself is also limited. so you cannot have your number of choices when it comes to displaying content.
WordPress
With WordPress, you will need to have a hosting solution upfront. You might be wondering why did we discard wordpress.com upfront? Well, let us clear that for you.
WordPress.com also offers you free storage of your blog but they do not allow you to show ads on your blog blocking off any monetization opportunity for now or in the future.
On the other hand, through wordpress.org, you can customize and build a build as per your desire with your required hosting storage. This enables you to not worry about storage or security as well as ensure you can customize your AdSense as per your need.
3. Level of Difficulty – Blog vs Website
When it comes to difficulty, this is where most of us get intimidated or are scared of taking the first step. But as you will read along, it is fairly easy to navigate through the dashboard of each of these and it doesn't require much effort to learn and manage and blog.
Blogger
When it comes to simplicity, Blogger takes the cake. The interface is not only intuitive but also less obtrusive. This means you won't be overwhelmed by the customization opportunities.
It doesn't take more than a minute to set up the blog and have it running as most of the processes are self-explanatory. You can easily learn as you go.
It is to be noted that Blogger is a Google product so if you want monetization, Google AdSense will easily integrate with your blog. But AdSense is not a profitable option when it comes to monetization and we suggest you integrate other third-party ad services like Ezoic.
WordPress
This is where things get a bit interesting. WordPress is not integrated and privately owned like Blogger. Rather it is an open-source platform that gets regular contributions from people all over the globe making it a very dynamic platform.
WordPress has its security and maintenance systems that make it super safe for use. The dashboard may seem a bit complex at first but you will get used to it as you progress.
In addition to that, new tools are being updated regularly making the WordPress experience a breeze. For example, the new Gutenberg tool makes navigating through the page setup process very easy compared to the traditional ones.
4. Customization – Blog vs Website
Customization and functionality are two other important prospects that we need to consider while selecting a platform for our blog. Easy and handy customization helps to make the blog look attractive and useful.
Blogger
With Blogger, the customization and functionality are limited. You get a handful of choices in themes to customize the look of your blog. Besides, you can use HTML and CSS to customize a bit more to your desire. But the general layout remains the same.
Good command over JavaScript and HTML will help to make your blog look unique. But again, the other tools are limited when it comes to functionality.
WordPress
When it comes to WordPress there is no form of limitation. You can customize it in any way you want, however, it pleases you.
With WordPress, there is a plugin for almost anything. And that makes it so much better than Blogger. Whether it is a page builder that you're looking for a page layout or overall aesthetics, you can be sure to find a plugin from countless ones in the repository. Use the one that best suits your needs.
So when it comes to WordPress vs Blogger for business, we would say WordPress takes the cake.
5. Design – Blog vs Website
Blogger
The design scope of Blogger is extremely limited just like its customization. You can choose from the stock themes or find custom themes on google. But we would advise against that because it compromises the security of your site. However, knowledge of HTML and Javascript will help you do better.
WordPress
There are limitless themes for WordPress sites. Like literally, you can get thousands of free and premium themes from google and from WordPress itself to customize the designs as per your need.
6. Blog Response – Blog vs Website
Blogger
With blogger, you get to choose how responsive your blog will be. In this regard, you can opt to have the mobile version turned on or off. The mobile version of your blog is designed to be more responsive as it better formats the images of your blog.
WordPress
Things get a bit tricky when we're talking about the responsiveness of WordPress blogs. The responsiveness depends on the responsiveness of the themes and plugins as well.
So you should be careful while selecting themes for your blog. Thankfully, most of the premium themes are designed to be highly responsive, so if you're using one, you've got nothing to worry about.
7. Monetization and ownership – Blog vs Website
Blogger
By this time, you already know that Blogger is a google product. The comparison has always been Google blog vs website. With Blogger you get several google AdSense opportunities but those are available for WordPress as well.
In addition to that, you get a host of other monetization options from third parties like Ezoic and Mediavine. But the question remains as to which one is better among blog vs website for making money.
When it comes to ownership, Blogger kind of puts you in a precarious position. The content of your blog is owned by you but the server they are stored in is Google's property. Google has the absolute right to cut off monetization or delete your blog if it violates the community standards. So there always remains a risk.
WordPress
WordPress also has a similar monetization option to Blogger. You can choose from a host of monetizing affiliations as per your choice.
WordPress offers better ownership control over your blog. Your blog content is hosted on servers that you have bought space from. Technically there is no way for them to be deleted unless you want them to be.
But beware, your blog still might be barred from showing up on popular search engines if it doesn't meet their community standards.
8. SEO – Blog vs Website
Blogger
And for our last comparison, we look at SEO. Blogger provides a better experience in this regard as your content will get indexed right after it is published. Google server means there's no worry about downtime and using stock themes would ensure maximum responsiveness.
WordPress
New contents take a few days to get indexed in WordPress. Most of the premium themes that are available for WordPress are highly optimized so you will not have to worry about downtime or responsiveness. Overall, it is a good option as WordPress uses a key coding format that helps in better SEO management.
See also:
WordPress vs Shopify Which Is Better for You?
Webflow vs WordPress (3 key differences)
Weebly vs WordPress (8 key differences)
Muse vs WordPress Which Is Better?
concrete5 vs WordPress Which Is Better?
Duda vs WordPress Competition Update
---
Conclusion
It's pretty clear by now what are the pros and cons of each of the platforms. They each have unique pros that might make you consider them though, in our opinion, the only recommendable pros that Blogger has is that it's free.
On the other hand, WordPress offers so much more as a platform and a personal branding tool. If you're being serious about blogging or want to build your business through blog posts, we would highly recommend you get a self-hosted WordPress site.
It is better in every way and gives you better tools to communicate with your followers.