WordPress featured images will be the photos that appear as the post's thumbnail. The visual representation of the post to which it is allocated will be your featured image. It will also become the default image that will be used when your posts are posted to social media outlets from your site.
While some themes will automatically display your featured image at the top of your blog post, many will not; if you want it to appear there, you must manually enter it into your article.
What is a Featured Image in WordPress?
What attracts your eye when you're surfing the web? Is it a visually appealing photograph or a compelling headline?
Your featured image is one of the most crucial of all the images on your website.
The featured image, when combined with a captivating headline, aids in capturing visitors' attention and generating the essential clicks to your sites. And, if you run an online store, high-resolution photographs are essential!
What would you think of a hazy, stretched, and badly designed image? Would you want to click on the image or move on to the one that has been better formatted?
Your photo establishes the tone right away. It tells the reader what to expect and sets a bar for the quality of the material, product, or service you're offering.
Getting all of the minor details correct, such as the ideal picture dimension or image size optimization, aids in achieving the ideal featured image.
The portions of this post that we've addressed are the most frequently asked questions about the WP featured picture.
What is the best WordPress featured image size?
The best WordPress featured image size is 1200 x 628 pixels, which is often sufficient for most WP blog designs.
The featured photographs on different blogs may be of varying sizes. You can change and tweak your image settings in WP so that different image kinds are sized appropriately.
You can modify different picture requirements for your blog by going to Settings and selecting Media.
The post thumbnail size option allows you to specify specified image width and height specifications for all featured photos in WordPress. After your image has been enlarged to the ideal proportions and specs, it will be cropped appropriately. As a result, sizing your featured photos proportionately to the size of your post thumbnail will prevent odd cropping.
What Kinds of Thumbnail Images Should I Use for My Blog?
This is highly dependent on the kind of your blog. Using high-quality photos will boost the performance of many different sorts of blogs. Food blogs, wedding blogs, fashion blogs, and photography blogs are all examples of sites that would benefit from incorporating relevant photographs as featured images in their blogs.
The idea is to select relevant photographs. The WP featured image for food blogs should be the real food they're training people to create in the post. Instead of a generic wedding photo, a blog post about how to organize a wedding on a budget would benefit from an image that included a representation of money in the image.
Custom-made graphic graphics are beneficial to many organizations, particularly B2-B enterprises. These images should be of good quality and related to the blog topic. You can easily include your logo or other branding elements in each of these pictures without it being forced or out of place.
Many businesses benefit from branding their WP featured photos, regardless of the type of images they use.
Thumbnail Optimization for Social Sharing in WordPress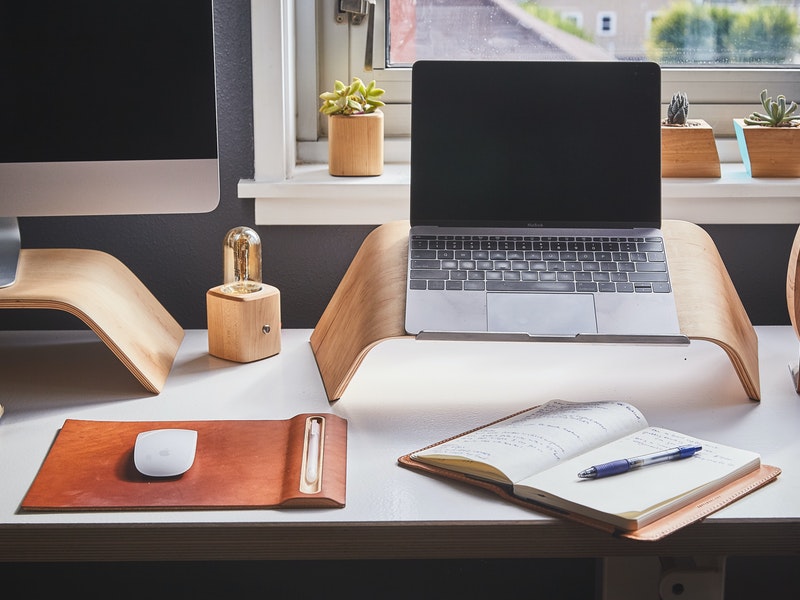 The featured image is what stands out and draws attention when an article or a product listing is posted on social media.
If you want to engage with your audience, you need the appropriate featured picture. All of these factors contribute to having the perfect featured image, whether it's obtaining a high-quality photograph or selecting the appropriate image size.
Plugins assist you to make your WordPress site more functional. They also make a variety of normally time-consuming chores easier, such as using the different SEO plugins available.
SEO plugins give you a checklist so you can easily follow along and finish all of your on-page SEO ranking elements.
If you use the Yoast SEO plugin, you may include a unique image, title, and description for each social media platform. It also shows the appropriate image size for major social media platforms.
You won't have to create a post for each platform separately this way. You can perform all of this right from your WordPress dashboard.
How to Improve the Search ability of WordPress Featured images?
While a well-crafted featured image attracts readers, a well-optimized image helps search engines drive some organic traffic (and readers).
It's more than just having an ALT text when it comes to optimizing your featured image.
We've put together a few pointers to help you optimize your featured photographs.
1. Make Use of Unique Photographs
Rather than utilizing a generic stock image, we encourage using actual photos or developing unique images.
2. Use SEO-Friendly ALT Text
What happens if a photo on your website fails to load due to technical difficulties? The ALT text acts as a safety net. It's a great idea to include your keywords in the featured image. This helps your image and content rank higher on the search results page.
3. Select the Appropriate File Name
Instead of naming your photographs image1.jpg and image2.jpg, it's a good idea to incorporate keywords in the file names.
4. The title and description of your page
While not something you do with your photographs, providing a page title and description with relevant keywords on your page helps Google Image search find your images.
Best Practices for Featured Images in WordPress
When it comes to crafting the ideal WP featured image, there are a few more best practices considered.
Make Use of High-Resolution Photographs
Your featured photo will be used to represent you on social media. You'll want to pick an image that works both as a thumbnail and as part of your article. Consider a higher resolution image that is scalable when choosing or generating an image.
Maintain Consistency
You can include your logo and brand it appropriately when making a bespoke image. Maintaining a consistent approach to your image designs aids branding and makes it easy for your visitors to recognize you.
Use Images That Are Relevant
We are more likely to look at the photographs before the headline of the post. The photos you choose can not only entice users but can also indicate the page's context. As a result, you should select a relevant image. One that correctly describes your page. Otherwise, you risk having a greater bounce rate.
Make sure you understand your legal rights.
Are you looking for stock photos on Unsplash, Pixaby, or other copyright-free photo sites? There isn't even a hint of a challenge! If not, keep an eye out for any license issues.
When searching for photographs on Google, look for those that are Creative Commons licensed. Only use this option if you aren't going to make your photos.
CONCLUSION
The greatest featured images for WordPress will make your blog look more professional. They will aid in the development of brand awareness and recognition across a variety of distribution channels, including social media, so overlooking them could be detrimental to your organization.
You may begin producing WordPress featured images that are customized, branded, and appropriately sized. These images will aid in the growth of your readership and brand. Your featured photos in WordPress can even help users stay on your site longer, boosting the outcomes of your content marketing activities. Whatever photos you use, keep in mind that the greatest WordPress featured image proportions and consistency in your designs are critical. These are crucial if you want to get the most out of your WP post thumbnails.
Was this article helpful to you?
Leave your response in the comments section below!
---