How To Change WordPress Theme? This is what we're going to know through this blog post in detail from the wordpress A and Q blog.
The theme that you're using right on the website guaranteed there's going to be a point in time in the future when you're going to want to switch themes about change. If you use a piece with a very distinct style, what's going to happen is Styles change preferences, change what looks excellent today is not going to look good tomorrow; all you have to do is think about fanny packs. You know what?
---
If there's something that you can't find an alternative to how to change a WordPress theme? And then you're going to be: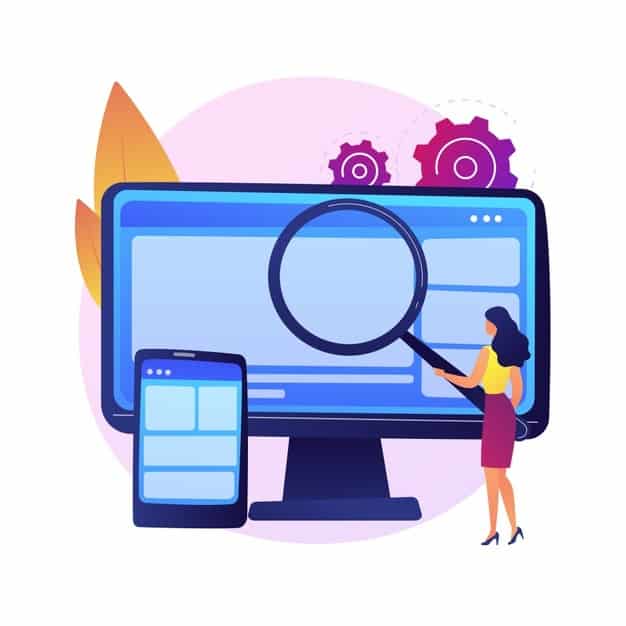 Stuck with the theme that you're using so you're going to want to evaluate find alternatives. Things like that you're also going to want to know how changing wordpress theme and your content is built so very old WordPress websites your home page was an assembly-line of widgets and these are highly stylized widgets you lose all that.
If the theme has a page builder that's baked the theme as soon as you switch themes you're going to lose all that content
Some themes for change might have a page builder that you don't want to use, and so it's up to you if you're going to carry that over to the new theme or switch it out altogether and start from scratch on some of those pages you need to know how the content is built so you can understand if you're going to lose it when you switch themes next you want to see what stylized the widgets are coming from your theme so if you're using any of say the old Genesis theme and child themes you would go and you'd look at the demo and they'd have these beautiful home pages and there's all this great style. Well you can keep visual composer I don't suggest it, but you can keep it, but if you take visual composer out, you're going to lose all your content as well those old Genesis themes with the child themes.
Look here; Allegiant WordPress Theme Update 2021
What else ?
Those beautiful home pages that they made you're going to lose all of that so know that going in what's going to happen to your content you need to know it's an exact clone and duplicate of your website, but it's not where your website is
It's at a different location so you would access it through a different URL
If you have a web hosting company that has staging you log in you, click one button it's going to make a duplicate
It gives you a different URL for you to work off of and then you can change the theme look at the ramifications, and it doesn't affect your main website
That's still operational it's just a copy someplace else that you get to work on and this is how you're going to determine how much of a mission it's going to be to phase shift themes. Then we should know everything about How changing wordpress themes? You should know this info ( one of the wordpress theme is blo wordpress theme)
---
Before knowing about how to change the WordPress theme without losing content? know what is WordPress web hosting? and how much it cost?
In the first place now, the best thing to do is to use a web host that provides a staging area it's by far going to be the most convenient and easy. It's cost like 12 bucks a month a two hosting has a managed WordPress hosting.
It's a perfect platform
It's a separate platform
It's very affordable it's $12 per month, and emotion hosting also has one-click staging in their WordPress managed hosting
Look here; Blo WordPress Theme (Corporate Business WordPress Theme)
---
How to change your WordPress theme?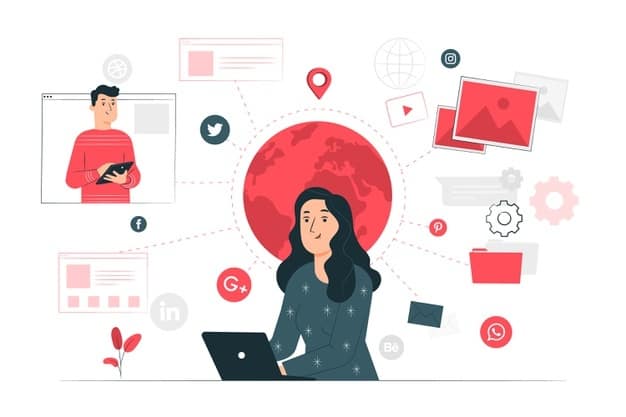 The basic hack behind the name themes without you losing any of your content or breaking your site is for you to beat your team in a safe environment and never in a production environment. If you understand this concept, then you would find
It very easy to do if you switch your team in an environment where it is safe
Where if you break your files if you run into an error you still have your production
You see have your live website intact, and nothing is wrong it will be easy, so you migrate your website to a safe environment, and then you switch custom themes edits do everything you want to do around it then migrate it back to your live website.
But one thing you must make one of the rules you must do before you do anything around switching your theme is for you to back up your website that's very important.
What a safe environment means is that you perhaps transfer your files your website files or somewhere you can test and play around and then switch the team and dig the team sees. How your website looks like look at pictures that broken, change them look at your products that are not displaying then walk around them walk around the outlay of the new team the theme that will conflict with each other but again in 2020. in all honesty, I need to say this because it is essential people should don't be switching things anymore you shouldn't be beating teams you should get to a point where you have a standard for the themes you are choosing.
Look here; WordPress Best Themes for Blog
---
how to change theme WordPress? Procedure
The first one will be that you switch your theme about change on your local pc
You can install WordPress on your laptop, and you'd be able to copy your live website your laptop
Change the team test with the team and play around with it and see that everything is okay and then once you are done you move it back to your live website
That's very easy to do for some people they install zamp on their laptop, but for me, I usually love to do that with bitnami because that's very easy you can install WordPress on your computer with just some few clicks
WordPress website installed on the local host and as you can see the URL here says
In installed WordPress on my laptop and you can sign in installed a theme here, and you can as well copy the website files, and then you would move it to the localhost, and then you will do all the editing check with the new theme and then upload it back into your live website so that's one cool first step that you can get that done.
Installing a new theme
For a start, the first thing you have to do is install the new desire theme that you want.
For this:
Go to Appearance and click on Themes
Choose and click on Add New
Include another WordPress theme
After getting your desire theme from wordpress.org, you can customize the name if you want and tap the start button.
Even, if you get the theme in ZIP format, you can quickly transfer by simply clicking on the upload theme button.
When you install your new subject, don't tap the initiate button yet, however.
Checking new theme in Customizer of WordPress
The Customizer comes with an accommodating element that lets you jumble with your different themes on a live watching of your site while making it dynamic.
This is suitable if:
Let's observe how your new theme will look with your current substance
Makes you able to rectify the issues with menus or gadgets
Here's the way to operate the WP Customizer to see your new theme:
Go to Appearance then Customize in your WordPress dashboard
Access WordPress Customizer
Check a live preview of your running theme
Change in the Customizer sidebar
Click the Preview button close to the new theme.
Instructions how to change WordPress theme without going live?
Presently, you should see a live see of your current substance utilizing your new subject:
Previewing your new WordPress subject
You can see that, on my model site, WordPress was ready to accurately match up the current menus and gadgets with the original theme.
Ideally, the equivalent transpires!
In any case, if it doesn't, you can utilize the Menus and Widgets choices in the Customizer sidebar to fix any issues that you see:
Expecting your theme uses the WP Customizer, you can roll out various improvements. Furthermore, you can explore your site to see how multiple pages look. For example, you click on a blog section, WordPress will stack that blog passage using the see of your new subject.
Initiate new theme
At the point when you're content with what things resemble, to make your theme live, you ought to tap the Activate and Publish button:
WordPress is simple as a few clicks of a button into pc so that's the very first thing you can do for you to have these done and secondly and as a matter of fact as it a rule of thumb even
If you want to move your website to or your localhost and then migrate it back to your live website
The first thing you would advise you to do is to take a backup of your website because anything can happen anytime it could be when you are trying to transfer How to change WordPress theme files on your localhost back to your pc something happened, and you lost as anything can happen
Installing your backup on a cloud server onto dropbox somewhere safe it's essential you do and another step for you to switch your theme and edit your website on your live website or production website
The first method is something very similar you can edit your website on your local save a theme error, as a staging site and then moving it back using a plugin. Still, the limitation of that is that your website is only limited to your laptop. There's an exit you must make sure that you have that two basic options, you can check their pricing they have flexible pricing if a freelancer if you are maybe a well set up agency they have yearly and monthly plans and the beautiful things that they give free trial for whichever of the service you want to use be it a yearly or even a monthly. You can come here and check their problem if you are not able to finish up within the range of your trial then you can maybe pay for a month for 12 dollars for you to use this service which makes a lot of sense so right now.
How to change wordpress themes without losing content?
Backup
Whatever you choose, the whole first step should be to back up the rest of the site. Often these web hosts presently perform manual backups only with a few clicks.
If you have decided to share hosting and cPanel, go to Files.
Before actually changing WordPress themes, you could also use the Backup Wizard to backup your entire site.
If you use luxury WordPress hosting, such as WP Engine, you could indeed begin endorsing up your site via the WP Engine portal.
The cool thing about the use of premium WordPress hosting is that you might take advantage of the benefits of staging.
Backing up would not take long, in most cases, will indeed take less than 10 minutes for a small or medium-sized blog.
Choose a WordPress theme and update it
You ought to have a copy of the WordPress theme on your desktop or laptop by this point. To install the WordPress theme, go to your wordpress admin area and select Visual appeal, then Themes. To update the WordPress theme of your selection, go to the Insert Fresh as well as Submit Theme tabs.
Last but not least
You would be allowed to see How to change WordPress theme continue living on your site once it has been posted and powered up. I suggest that you perform a cursory survey on your website utilizing Incognito or the other search engine to make sure that it is available.
Would you like to get through your WordPress blog? I'm sure you do. Keep reading to learn about more advanced techniques for changing WordPress themes without reinstalling WordPress.
Before they go live, WordPress themes could be customized
Do you understand you always should customize WordPress themes before submitting them? This aims to guarantee that your site does not become "damaged" during the transitional phase. For your data, if you are utilizing shared hosting, it may be a bit challenging since not all web hosts provide a function (at this point).
If you are using WP Engine, for instance, you could use staging ground to start creating a clone version of the website and make the necessary updated information there. What do I use WP Engine's preparing technique to clone a WordPress site? Greatest controlled WordPress hosting service enables you to use a staging area, which also guarantees that you should not end up losing content after making changes.
Configure the alternative for real-time upgrades.
Did you guys know you could use the Customisable function to keep updating the site's information in real-time? I like this function because it gives me the alternative of 'what you see is what you get (WYSIWYG).
Know the differences in layout between devices
It's one item to switch WordPress themes without having lost your content. Another consideration is making sure that the site looks fantastic in different patterns.
How do you know if your WordPress site looks pretty good on multiple devices?
Neglect about the techniques that are available on the market. All you have to do is use the WordPress backend's Customisable function.
---
Final words of WordPress on how to change the theme?
Most by far should switch points inevitably in their experience with wordpress default theme, so making sense of how to change a WordPress theme changer is something that each WordPress customer should know.
While the certifiable cycle it is essential, doing it the right way ensures that you don't just switch subjects, yet moreover that your site limits comparably too with your new theme old theme as it did with your old point.
Here is something you require:
Download and save a theme popup
Review your new theme before initiating it by utilizing the WP Customizer
Confirm your menus and gadgets look right
Actuate your theme from the WP Customizer to make it live.
In closing
How to change your theme on wordpress ? the answer is here!
We knew all things about how to change themes in wordpress step by step through this previous points, and we hope you like it too much buddy!