Before selecting one of the fastest WordPress themes for your website, What are some of the key considerations to make?
While there are many quick WP Templates available, many of them provide little in the way of flexibility. For newbies, this can be intimidating because they must rely on plugins or manually create the capabilities they require.
Why do themes become slower on WordPress?
The theme may become slower as more features are added, defeating the purpose.
For anyone who wants to tailor their site to meet their specific needs, this might be a stressful experience.
Fortunately, there are several excellent fast WordPress themes available, each with a wide range of customization options.
This post will assist you in selecting the quickest WP theme for launching a website that is fast-loading, SEO-optimized, and highly adaptable.
Your website will always be quick, safe, and trustworthy if you use the proper WP theme. Simultaneously, provide the finest possible user experience.
1. GeneratePress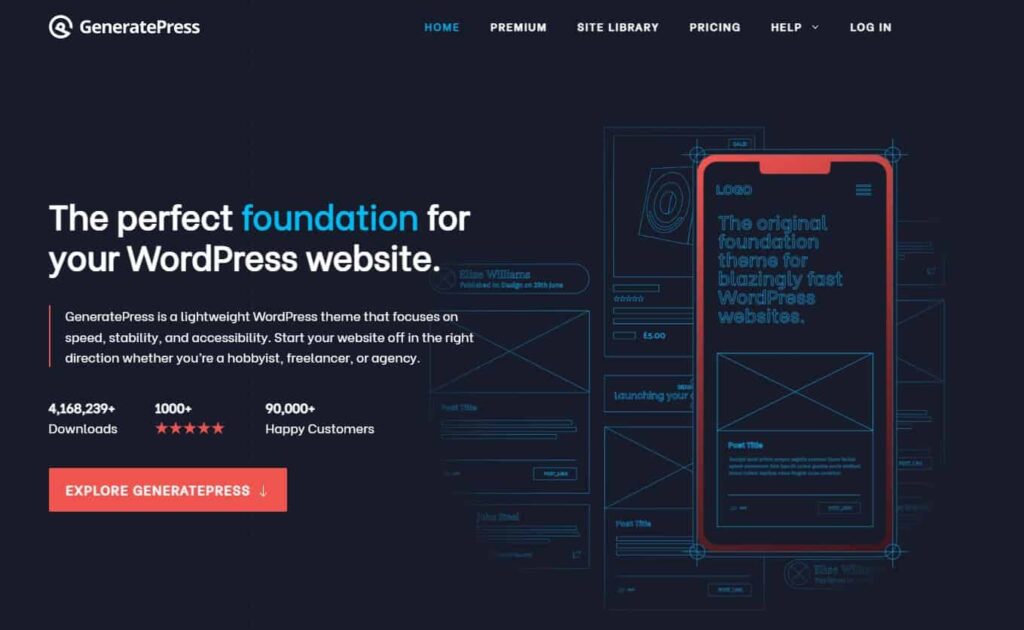 GeneratePress takes pride in being one of the lightest and most accessible themes available. It is dependable and secure due to its high coding standards. It's also SEO-friendly, so you'll get a head start on improving your Google rankings before you even start writing.
This theme also has advanced theme options. You'll be able to change any component of the layout and install demo sites. It also works with Elementor, a drag-and-drop page builder that lets you customize both the desktop and mobile versions of your site.
GeneratePress WordPress Theme features
2. Neve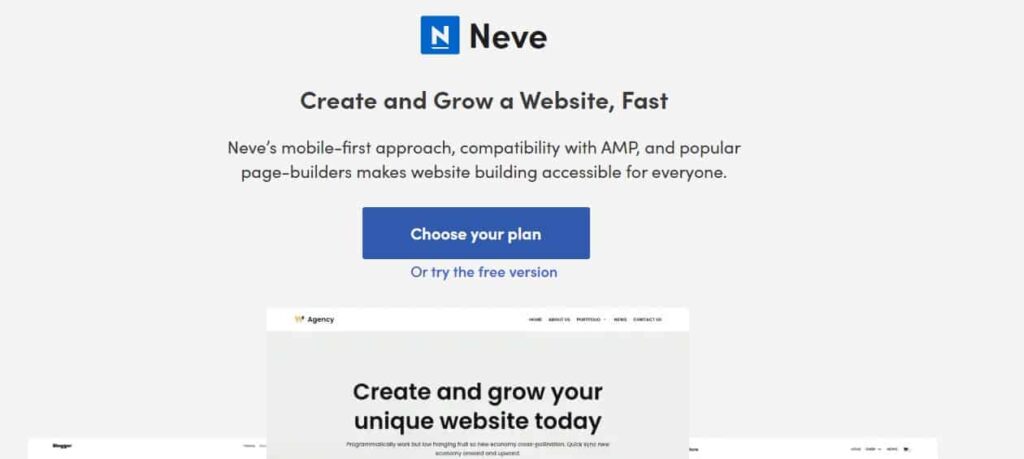 Our cutting-edge theme loads in a flash and uses very little of your server's resources. Neve is also mobile-friendly, offering you an additional SEO boost. You can start customising one of its pre-built designs almost immediately without having to dig into the code by installing one of its pre-built designs.
All popular page builders are compatible with Neve. You may simply personalize different aspects of your website, such as your homepage, and see real-time updates as you make changes. Overall, this theme is incredibly customizable and user-friendly, making it a great choice for both beginners and advanced users wishing to boost their productivity.
Neve Theme WordPress Features
3. Astra

One of the most popular WP templates is Astra. It's been speeded up by removing jQuery dependencies, which are infamous for slowing things down. It also allows you to choose which modules to add to your site, making content editing easy.
This speedy WordPress theme has a real-time customizer, allowing you to watch your project take shape right before your eyes. Page builders like Elementor and Beaver Builder are compatible with it. It also comes with a large demo library and a variety of adjustable components, such as header and sidebar style options.
Astra Theme Features
4. Zakra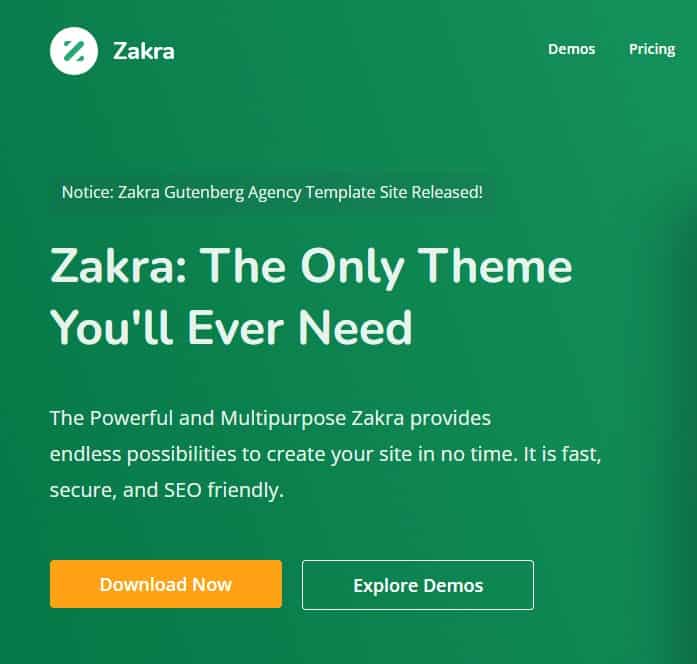 Zakra is a versatile theme that's perfect for e-commerce. It's built for speed, which means you'll get more conversions. It's also fully responsive and AMP compatible, ensuring that your website looks great on any device.
This theme comes with s demos, including numerous eCommerce beginning sites. It works nicely with the Elementor page builder, allowing you to freely personalize your content. Zakra is also SEO-friendly and integrates perfectly with WooCommerce, making it a fantastic alternative for online retailers.
Zakra Theme Features
5. Customify

As the name implies, this theme's main focus is extensive customization. You can start with one of the many sample sites or demos and tailor it to your needs. You may even alter the footer and header with Customify's dedicated builder. Last but not least, it's Elementor-compatible.
Customify is a quick-loading, lightweight, and responsive theme. You should be able to get high search engine rankings thanks to its SEO-friendly design. This theme also works with popular plugins like WooCommerce and Mega Menu.
Customify Theme features
What Methods Did We Use to Test the Fastest WordPress Themes?
We've kept the test consistent to give the most accurate results. Each theme was installed on a brand-new WordPress installation.
Before we began the tests, we disabled all default plugins and themes to guarantee that no plugin or theme was slowing down website load times.
Here's how to reproduce the speed test setup:
All of the themes are bare-bones.
Except for the one you're testing, remove all templates and template plugins.
There are no changes to sidebars, headers, or CSS to keep the out-of-the-box setup.
To simulate the setup of the majority of WP websites, testing was done on a US-based shared hosting server.
The hosting you choose can greatly impact how quickly your website loads. So, in addition to a good theme, pick the fastest hosting option available.
What to Look for in a WordPress Theme That Is Fastest?
There are a few features that should be included in every WordPress theme, including:
Speed
Let's face it, no one enjoys waiting for a website to load. It has an impact on the user experience, raises bounce rates, and lowers conversion rates.
The value of fast-loading web pages has been underlined by both Google and Facebook. Websites and articles (web pages) that load quickly are now preferred by both.
According to studies, each extra 1-second increase in page speed increases bounce rates by 40-50 percent.
According to Google, page speed is an important search engine ranking factor for SEO.
There are numerous reasons to ensure that your website loads quickly, as you can see.
Features that allow for easy customization
Your theme should provide you the ability to alter and customize based on your needs as you create your website and add more functionality.
As you grow your firm, your requirements will alter. As a result, it's critical to choose a WP  theme that's feature-rich and allows you to add new material and updates over time effortlessly.
The option to download or build a child theme is commonly included in most WordPress themes.
Installing and utilizing a child theme has the advantage of preserving all changes even if the parent theme is updated. If you're frequently changing your website and adding new features, it'll come in handy!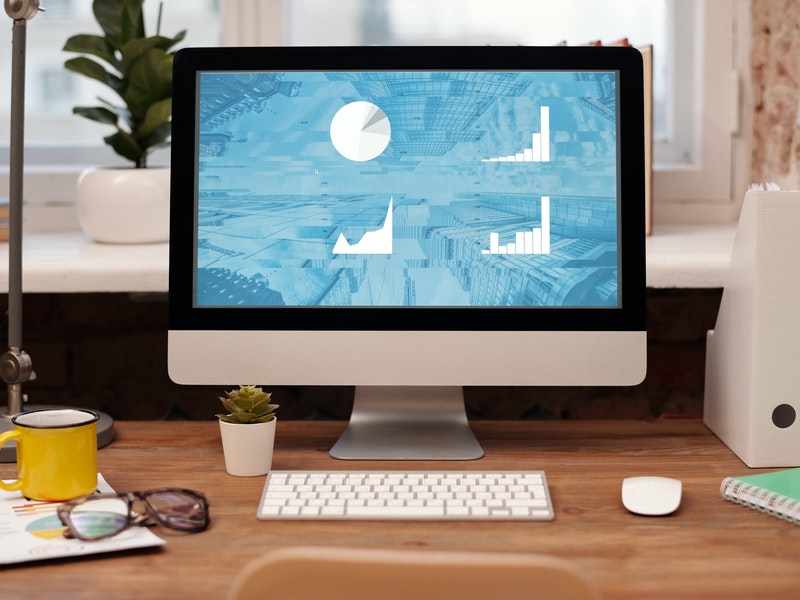 ---
Compatibility with Page Builder
Building a website used to be a time-consuming, expensive, and labor-intensive endeavor that required a lot of code.
To design a functional website, you needed to know PHP, HTML, and CSS, and you might even need the support of an expert developer.
Thanks to the development of WP page builders, all of that has changed.
Web developers and designers can now create and publish websites in record time, resulting in increased consumer acquisition and revenue.
There are a plethora of page builders available, and we all have our favorites. It will make the design process much easier if your WordPress theme is compatible with the page builders you're most familiar with.
Compatibility with Plugins
Aside from the theme, you'll need several WP plugins, like Yoast SEO for SEO, WP Rocket for caching, LearnDash for course authoring, and so on.
Any WordPress template you select must work with the WordPress plugin you intend to utilize.
Support
Any WordPress theme you install should include enough documentation, install manuals, tutorials, FAQs, and support forums to assist you in installing and using the program.
You may anticipate specialized 1-1 email assistance and, in some cases, live chat support if you purchase a premium edition of any WordPress plugin.
CONCLUSION
Which WordPress theme is the fastest?
A theme that is geared for speed can help you achieve top search engine rankings. It can also help you get more visitors and, more importantly, convert them into customers or subscribers. However, with thousands of free and premium themes, as well as premium versions of free themes, picking one might be difficult.
We picked ten of the quickest WP themes and put them to the test in this article. GeneratePress and Neve are two of our favorites, but as the performance testing results show, any of these themes will work well for you.
You can use internet tools like GTmetrix to check the loading time. However, a fast-loading WP site requires more than just a fast theme. To make your site load as quickly as possible, you'll also need to choose high-speed WordPress hosting and follow performance best practices.
Do you have any concerns regarding selecting the best theme for your requirements?
Post your question in the comments section!