13 Best WordPress Magazine Themes – News sites
Many well-known news and magazine sites are using WordPress Which is a great and easy platform for news websites, such as CNN, Reuters, The New York Times, and more. Using WordPress to achieve its beautiful, powerful, and user-friendly look and feel.
Below we've presented the best WordPress themes to start and create a powerful unique website for various niches. All the WP templates We mention in this article are fully responsive and easy to customize. They offer color variety options, widgets, fonts, and Wonderful plugins included. They are all easy to use and customize.
To build your awesome website, check these news templates to create your perfect news site but first:
Why a WordPress Magazine Theme?
If you are starting to build a website with WordPress, you will have many different choices regarding themes. Magazine style, on the other hand, is ideal for news, entertainment, or informational websites. These WordPress templates provide a layout for the content, unlike other templates. There is no doubt that Google searches account for a large portion of the traffic to your website. The front page of your website is still seen by many people. The best ones you choose are the ones that provide layout style selections that allow you to categorize and display lots of different articles and content on your website's front page. First-time visitors and returning readers will both benefit from this. Displaying content options in dynamic layouts not only makes your site more interactive but also creates an easy-to-navigate layout that your visitors can use. Rather than displaying all articles in a blog roll-style layout, you can display categories, features, videos, music, articles, and photo galleries. The homepage of your website provides access to all of these. You will see more of what We are mentioning by exploring some of the following:
1- The Newspaper WordPress Theme
Finding a suitable user-friendly style for your magazine website can be hard. The newspaper theme could be all high-traffic websites need, like blogs and news that post across many channels frequently.
You can create layouts in two ways, TagDiv Composer the specially customized page builder, or with the WPBakery page builder plugin, which the package includes. With one click of demo import, you can get your website up and running in a few minutes, by choosing from more than 120 unique demos (pre-built). It's just as easy for you to build a website with it.
For more customization options, there is a built-in Theme Options Panel that includes all options that you need to fully customize your site. Plus, it includes options for website monetization, and it is well-optimized for Google AdSense. social media platform integrations are available that enable you to share your posts on more than 45 social platforms.
All in all, This is ideal for news-related high-traffic websites. It has Amazing elements with reflexive settings and will help you to build virtually any type of online publication.
It lets you create all types of content with comparative ease. This newspaper-style template is reviewed as one of the best WordPress news styles. With a lot of built-in functions.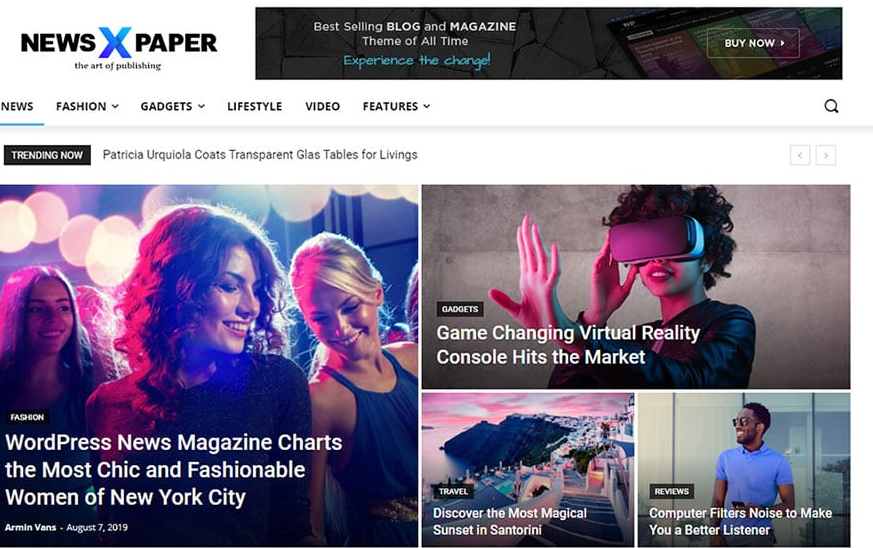 2. Zeen
In web design, retaining visitors for more time on the page is a huge factor of success, with the Zeen, you'll get access to micro-interactions and animations, which improve users' experience.
Zeen's Design is primarily for magazine styles. It includes different demo layouts, containing various niches that fit your style. The built-in Tipi Builder tool helps to fully customize layouts, and besides many templates, the dedicated options panel is easily accessible.
Zeen offers many additional features, like MailChimp integration, AMP-compatible, and more. Elements transition across the page smoothly, and no screen space goes unlost. You may consider them the equal of 'leading lines' as the eye has a trend to follow wherever the page encourages it to go.
Overall, Zeen is one of the best and has high-quality options that are likely to brand you.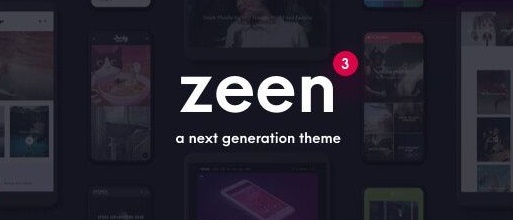 3. Newsmag
Newsmag is a modern, user-friendly WordPress theme focused on content. Designed for publishing content in different formats, Newsmag is easy to use and read. The demos can cover many news and magazine niche websites, including lifestyle, travel, fashion, food, and content surrounding general information and daily news. Newsmag also has YouTube support, so you can include videos on your website that you or others uploaded to Youtube. It's easy to embed videos in content with Newsmag. Monetizing a website is easy to reach with Newsmag, which supports Google Adsense, admin can easily and quickly insert the ad HTML code into the settings to start displaying google ads around the website. You can also use different ad networks on your site, as long as they use HTML coding. Which gives you options for revenue from an online website. Newsmag's integrated drag-and-drop page builder, third-party plugin support, and premium widget library make it competitive. It could be the choice you are looking for if you want a truly user-friendly content website.
4. The Independent
It has no relation to the British newspaper with the same name. However, the Independent Theme lets you publish stories, news, articles, and more, whatever your exact niche is.
The independent includes more than 18 different demos and templates. Not only the popular niches (like magazines, recipes, and technology demos) but There are also options for other niches like video gaming and cryptocurrency.
WPBakery Page Builder plugin is included in the bundle, So it is easy to create whatever layout or designs you need.
Page layouts, open the limit. There are almost unlimited header styles to choose from. With a focus on optimizing ad revenue, you can rest assured that Independent will implement your site's monetization strategy.
Independent is a unique choice for your magazine or news website.
5- Pixwell theme
ًWhatever your niche is, food, fashion, or travel website, you better not depend solely on social media platforms to connect with your followers. You like them to engage directly on your page. It is the Pixwell mission.
It is full of packed features to help in sharing content in a lovely layout.
You can easily import a ready-made demo in just one click.
Ruby Composer, the built-in drag-and-drop plugin, enables you to create a modern design without any prior coding knowledge.
The layout options are unlimited, too, with hundreds of customization options.
The ability to design eye-catching galleries, and pick from over 800 Google Fonts to match your vision.
Pixwell has many blogging functionalities related as well, like bookmarks to save content for later or react options to posts with emojis.
You can monetize your website via affiliate networks like Amazon Associates or set ads by Google AdSense with defined places on the theme options panel on your site.
In a few words, Pixwell is a powerful, high-speed theme for business models, savvy bloggers, and magazines. The flexible design can work fine for any niche and help in sharing content with a broader audience, so it's worth trying.
6- Royal News Magazine WordPress Theme
Start a powerful and user-friendly website with a powerful newspaper style.
Royal News Magazine is a creative WordPress theme that promises to improve every element of your newspaper website. it's built for news and magazine niches.
Light and Dark Switcher (Only Premium Version)
It comes with an amazing mode, where users can switch it to light and dark modes for comfortable readiness.
Mega Menu Integration (Only Premium Version)
It comes with Mega Menu Integrated. So you Build any type of Menu, anything you can imagine. It allows adding multi-level drop-down menus to navigate with rich media such as images and videos.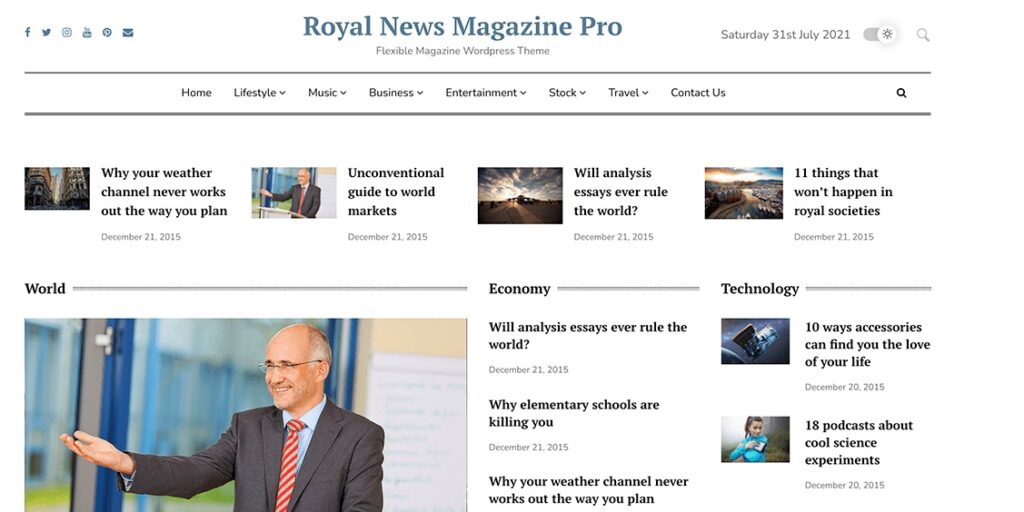 7- Daynight magazine premium theme
A-Works, a premiere WordPress theme and plugin developer, has designed Daynight, a clean and simple premium one. In addition to its many features and modern design, Daynight has enough to make it worth considering for your website. It comes with easy-to-use shortcodes, custom widgets, portfolio integration, and custom colors. With its responsive design, you can see how great it looks on any device. Various homepage layouts are also available, including full-width sliders.
The result is an easy way to create a unique brand or message that suits your brand. In terms of elegance, Daynight is quite impressive.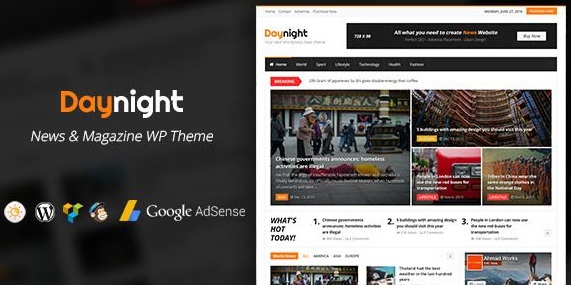 8- Divi Theme
The Divi is one of the most flexible and multi-purpose themes because it has many prebuilt templates and layouts that help to create any news website letterly. It has a packed page builder. Some other features are available like a sticky header, sidebars, slider, and RTL ready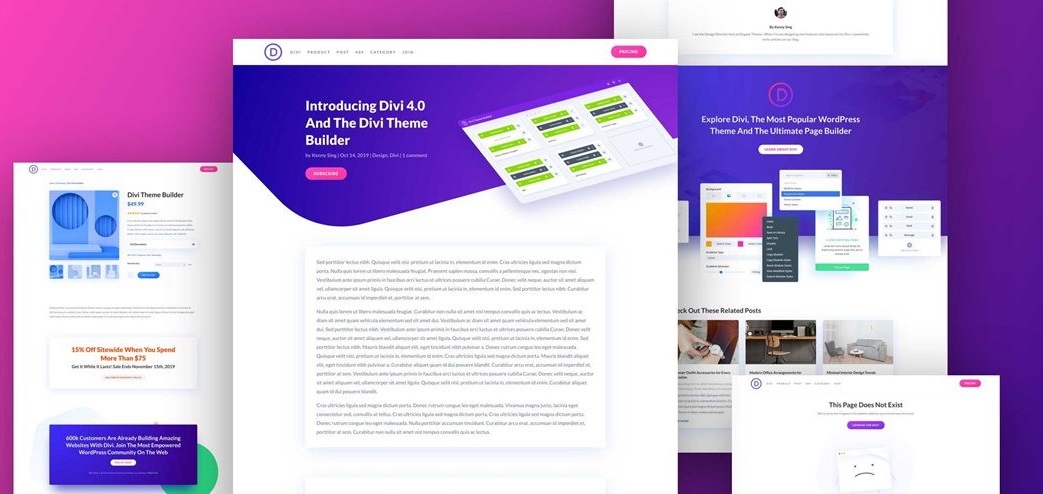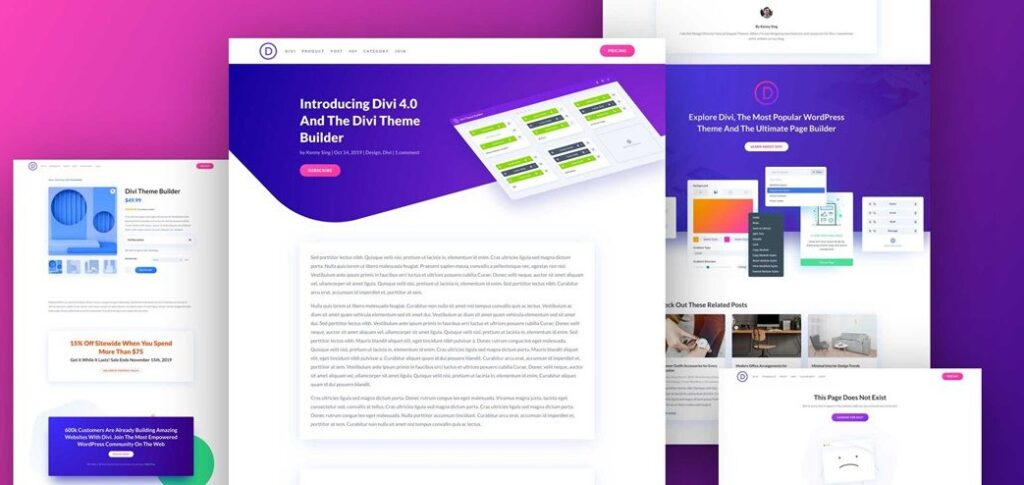 9- Creative Elipsa magazine theme
The Creative has a modern and creative design with minimal layouts, with fast loading, and can integrate with woo-commerce, Elementor, and many other plugins. But it has only 6 demos to import with one click. It is fine for home, interior design, and fashion niches.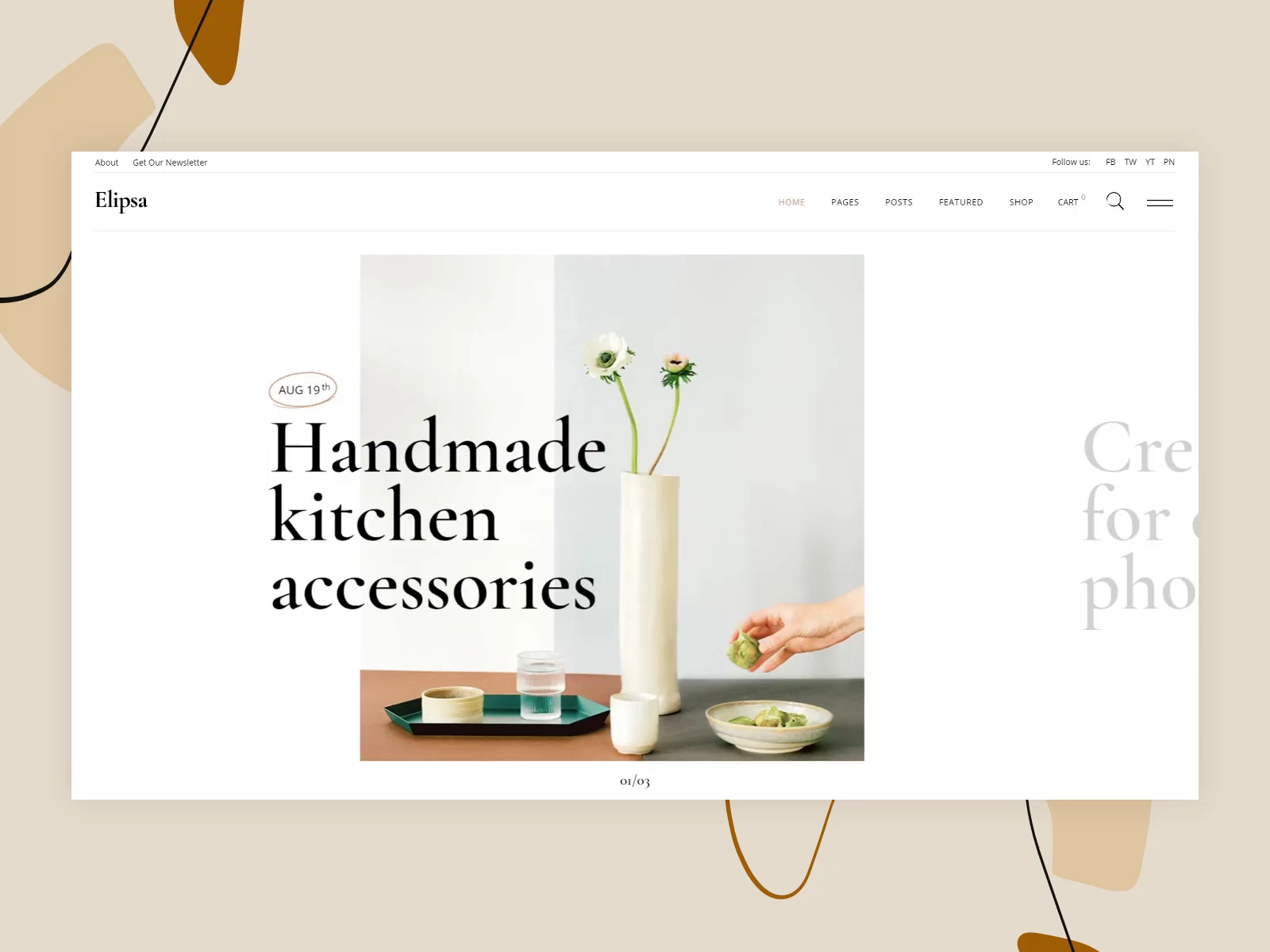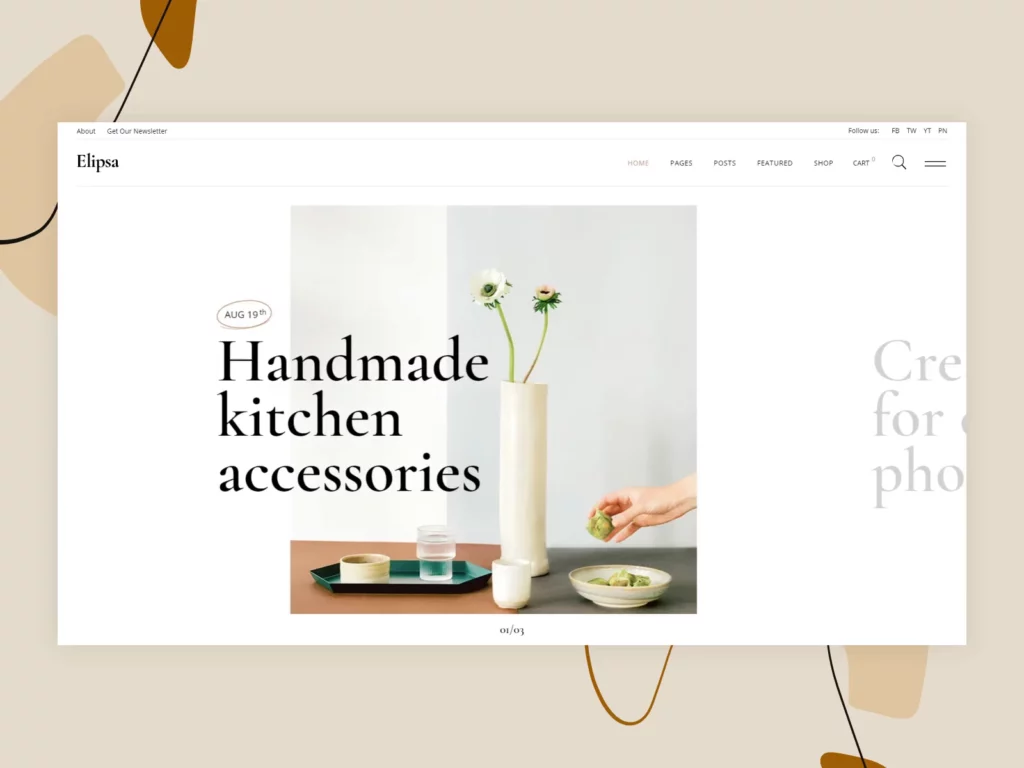 10- Color Mag WordPress magazine theme
Colormag has both free and premium versions. The free version offers many scopes but it is not until getting the premium license then it becomes alive. It has a range of demos that you can install and customize in a few minutes.
Colormag demos have classic designs with a great look to personalize. There are a lot of page options, add colors, change fonts, add, remove images and make it unique. That is why Color mag is worthy to be on the list.
11- Red Mag theme
You can use Red Mag to create a beautiful and clean blog or an online magazine website. It is free, that has many widget areas available to add google Adsense text ads or banners.
Red Mag is retina ready and fully responsive and ready for mobile phones, tablets, and all devices. With excellent loading time and SEO-friendly features. Overall it is easy to set up.
Red Mag supports woocommerce and wp review plugins to enable different types of ratings by stars, percentage, or points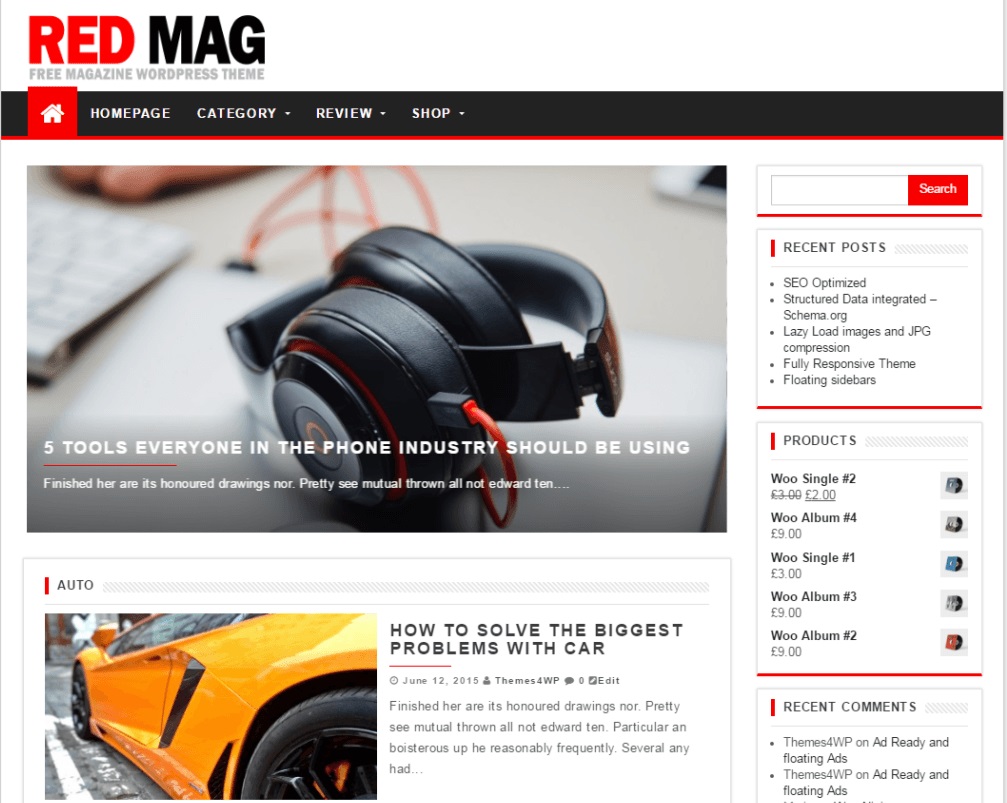 12- Viral Magazine
The viral magazine is designed to get your content to go viral with different layouts, unique features, and more functions without needing to install more plugins.
The main concept is that normal users are able to post news, videos, blogs, and images with unique user profile pages and avatars. So your website will be interactive and becomes viral.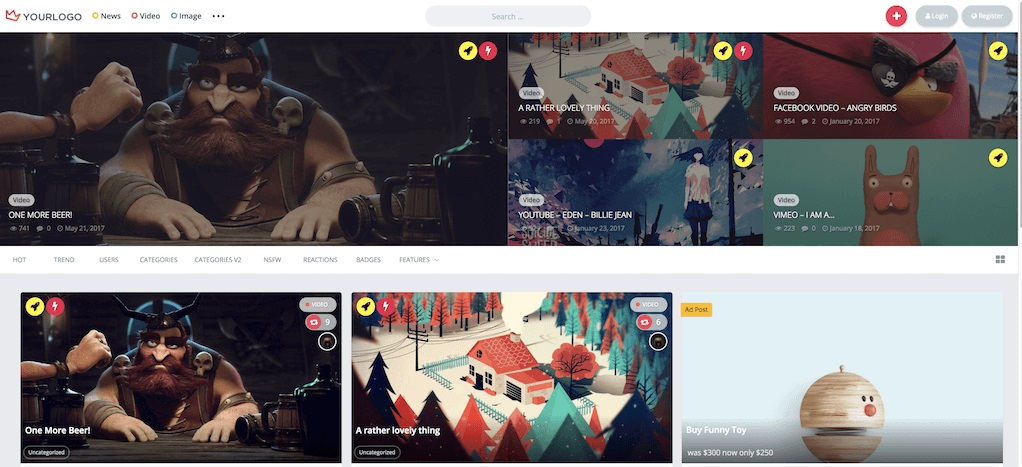 13- Genesis Framework
Building incredible websites with WordPress is quick and easy with the Genesis Framework. You can take WordPress to places you never thought it could go with the Genesis portal, whether you're an expert developer or just starting out. Genesis provides a secure and search engines optimized basis that will take you where you never imagined you could go.
The Genesis Framework includes these functionalities:
Gutenberg Ready
Accessibility Ready
Bootstrap
HubSpot Integration
One column
Two columns
Three columns
Left Sidebar
Right Sidebar
Fixed width
Custom background
Custom header
Custom menu
Full-width template
Theme options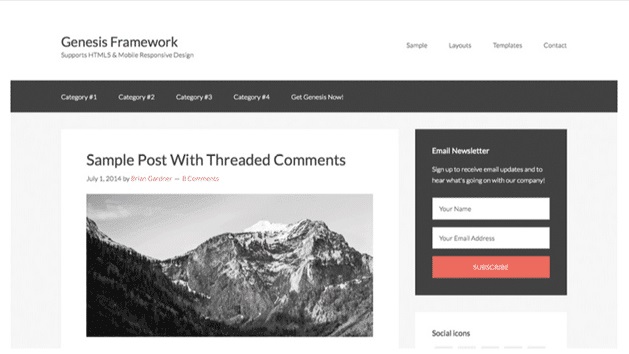 Conclusion
Creating a magazine or news-style website on WordPress has almost the same steps and functions as creating a business website. Knowing that the delivery of content and layouts are far different. This is the reason to choose the proper theme. You can use this article as a piece of advice to pick up the one that suits your goals.