Best WordPress Live Chat. A WordPress live chat option is a convenient way for visitors to dispel doubts or collect information about your product. It is a tool to build trust with customers and other visitors and strengthen trusting relationships. It helps you to become aware of the problems customers have with your product or service and fix them quickly.
As an advantage, it helps you run your business as a slim organization by reducing the number of customer service reps and optimizing your services. let's take a look at some of the best WordPress chat plugin options available.
3CX Live Chat
You can connect with your website visitors for free with the 3CX live chat plugin. With over 1,900,000 downloads, 3CX Live Chat is the most popular, effective and reliable live chat plugin for WordPress.
Increase conversions and increase customer satisfaction by communicating directly with your website visitors in real time. No hidden costs, it is free unlimited agents to set up live chat with your website visitors to other agents.
Customizable Chatbox Administrator and Visitor Create a custom offline message form Save offline messages Apply animations to the chat window Access historical live chat recordings Use 3CX live chat servers to send and receive chat with fast 3cx integration speeds to access Advanced features such as video and audio chats and other enterprise-grade features Compatible with translation plugins Add surveys or surveys to your chat field Anonymity for your visitors.
Show users Compatible with all caching plugins (live chat window loaded via Ajax) Desktop alerts when a new live chat arrives View lost live chat Full list of live chat options Enable/Disable sound when a new live chat message is received Ban, visitors based on the IP chat message.
Address to chat with you Select whether name and email are required when users start a chat Quick Responses (add a predefined response to your live chat box) Data triggers (timer, scroll trigger, page triggers, leave on the Triggers page) Enterprise-grade chat reports on video or audio calls. Apps for iOS and Android, desktop and web.
Customer reviews for each chat session Add your company logo to live chat window Add your photo to live chat window, lock/close live chat so that it doesn't appear on specific pages Select when to accept chat
LiveChat
LivaChat is a very convenient live chat solution – as the name suggests – and aims to provide everyone who appears in the image something that is really easy to use. This applies to both the visitors/customers of your site and to you (your agents).
On the client side, LiveChat welcomes people with a nice chat box at the bottom of the page. This box always stays in view and can be accessed with a single click. After completing the conversation, your customers can provide feedback and evaluate their experience with your agent.
You can also give it a cry through the social sharing buttons embedded in the chatbox itself. However, where LiveChat really shines is the amount of cool features it offers to you and your support staff. For example, you can address customers directly (rather than waiting for them to contact you).
By taking the first step towards a conversation, the likelihood that the customer will have a positive experience increases. You can customize the chat window. You can control all conversations from a single dashboard, even if you have set up LiveChat on more than one site.
Each customer interaction is marked with colorful circles that indicate how long the person has waited (so he can react faster). You will get the full history of the previous chats.
It offers a free 14-day trial for each new user. However, you can get an exclusive 30-day extension by registering here on LiveChat. The LiveChat WordPress plugin allows you to easily integrate your website into your solution. The chat window is also friendly and easy.
But do you know that prices may vary depending on the number of agents on your team?
Live Chat Unlimited
Live Chat Unlimited best-selling chat plugin is now smarter and faster! LC is designed for sales and support. Open Source Installing in Domains Unlimited 100 Users1 can chat simultaneously (i.e. 10 operators and 90 visitors) Lightweight. Works in iframe so as not to affect the performance of your page.
Your widget loads once your page is fully loaded. Multilingual support (WPML and polylang plugins) Very clean code More than one operator can answer the same user's question "email notifications" if a new visitor has online SSL support (optional).
All your messages and visitor messages are encrypted Tested with the latest WordPress GDPr compliance (see details at the bottom of the page) Tested with PHP 7.4 and WordPress 5.7
Tidio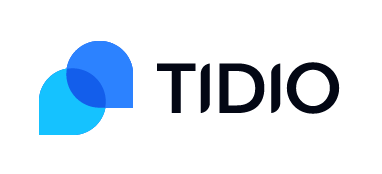 Tidio is a digital communication and marketing solution for companies that want to add live chat to their websites. It offers WP live chat support, chatbots and email marketing services with Facebook Messenger integration.
Tidio Live Chat is free and integrates with WordPress, Google Analytics and eCommerce platforms like PrestaShop and BigCommerce.
You can customize the chat widget for your website and customize it for your brand. There are many color scheme options, and the chatbox can be repositioned to your liking. Tidio Live Chat records visitors to your site and learns who visits your site.
This information is useful if you want to promote a new product and contact old customers.
Sendinblue
This latter solution is not a WordPress live chat plugin itself, but it is still more than easy to integrate into your site. Basically you get a simple embed code that can be inserted into the footer of your site (can be done through WordPress Customizer).
The main reason we include Sendinblue here is that it is an interesting alternative for website owners looking for a multi-purpose tool that can handle more than just a live chat. Sendinblue is best known for its email marketing tools that match the giants on the market.
But perhaps its main strength is that you can use Sendinblue to replace a handful of other tools in one package.
Sendinblue allows you to: Send email newsletters and broadcasts Configure email marketing automation to configure and manage Sendinblays SMTP and create Facebook ads.
And yes, you guessed using live chat Sendinblue is a great solution for those who know they have tools to do all of the above tasks, so why not do it with a single tool to use multiple tools?
The Sendinblue version, which allows you to access all of the above features, starts at $66/month, for which you can send up to 120,000 emails/month.
See also:
10 Best WordPress Plugins for All Websites
9 Best WordPress Plugins for Twitter Feed on Web Site
Best Widgets for WordPress Widgets
---
Conclusion
WordPress chat plugins are a perfect tool for companies of all sizes that want to be available to their customers at any time of the day or night. They are an important presence on community sites and forums. Plugins allow online stores to close more sales and improve customer satisfaction in a tremendous way.
Not only customer satisfaction, but they can also help every aspect of managing a business.
If your company needs your team to make sure that your team is always available to customers, you should really try these plugins. And don't forget to tell us how they worked for you.
Thank you for visiting Colorlib and reading this article! We thank you very much! Now you may want to learn how to create a website with our free WordPress themes.