WordPress page builders now allow you to quickly and easily create a professional WP page or the entire site without any coding knowledge.
WordPress is the most popular content management system ( CMS ) in the world; it's free, easy to use, and ideal for businesses looking to launch their first website. Users may quickly learn the foundations of web design and construct successful web pages using the integrated page builder.
However, once you've mastered the fundamentals of WP CMS, you'll see that its native page editor lacks numerous customization choices. You'll need to connect a page builder plugin with your website if you want to fully modify your web pages.
We'll compare the finest drag-and-drop WordPress page editor for designing a page or a site in this article.
1. Elementor WordPress visual composer

Elementor is a drag-and-drop page builder that is both free and extensively used. Elementor has earned a reputation as a user-friendly but powerful visual builders solution to convert any WP site as one of the most popular plugins ever. It comes with a large library of blocks (which you can expand with add-ons) and a user-friendly live editor.
Elementor has a unique function that allows users to test their page layouts on mobile devices. You may even make changes to your design while working in the mobile preview mode with Elementor. This eliminates the need to switch back and forth between the editing view and the preview.
Basic functions are available for free. Premium plans cost $49 per year, $199 per year, $499 per year, and $999 per year.
2. Avada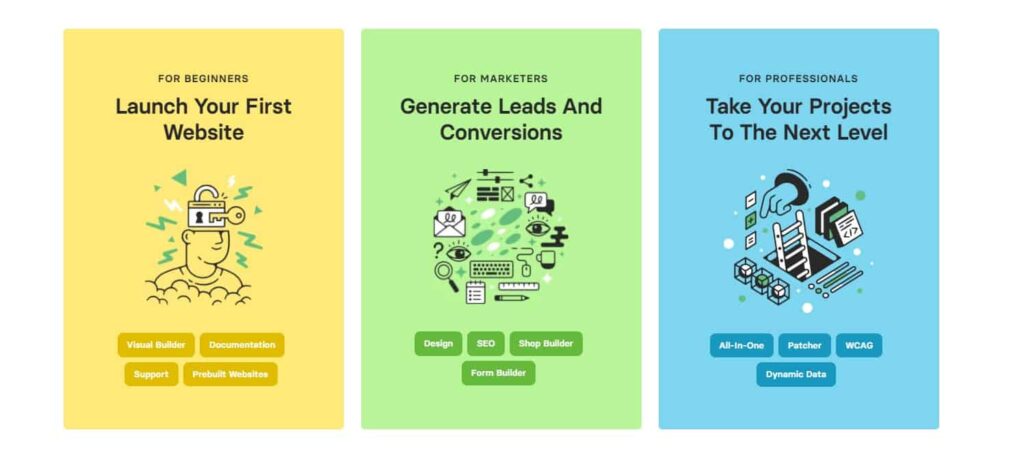 Avada is a visual site builder that features a simple drag-and-drop page builder WordPress visual interface that makes creating web pages a breeze. Avada is compatible with several popular plugins, including WooCommerce, Slider Revolution, WPML, ACF Pro, Convert Plus, and more, in addition to being SEO and mobile-friendly.
Avada comes with dozens of pre-built websites that you can personally personalize several settings and style components. Furthermore, without any programming experience, you may create and develop an unlimited number of dynamic layouts for each page of your website.
The cost is $60. This includes 6 months of assistance, which you can extend for an extra $18 for a full year.
3. Beaver Visual Builder
Beaver Builder is a fantastic premium page builder for new website owners. It has a drag-and-drop page composer with pre-made and editable templates. You won't have to start from the beginning when building a new website or page this way. You can save your new design when you've completed tweaking your template to use for future pages you create.
Beaver Builder also includes modules for incorporating essential page features such as custom buttons, picture sliders, accordion menus, and more.
This plugin is a paid alternative that includes almost everything you'll need to create an excellent website, including beautiful designs that anyone can implement quickly.
Premium plans cost $99 per year, $199 per year, and $399 per year.
4. Cornerstone WordPress visual builder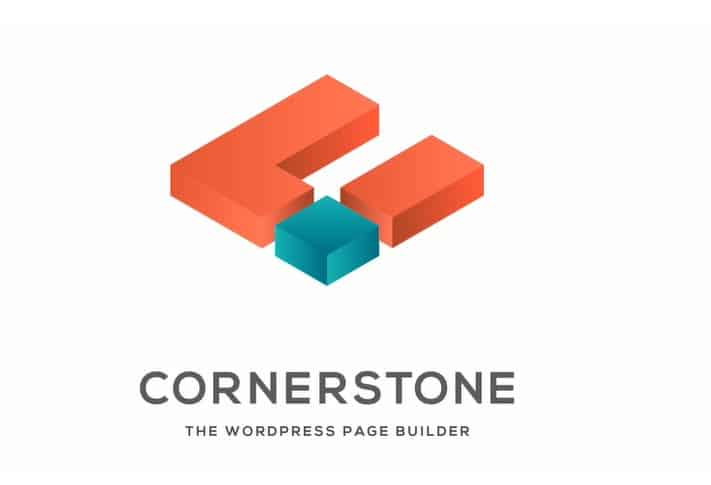 Themeco's page builder is known as Cornerstone. This simple builder includes over 40-page elements that may be used to create great website pages. It's compatible with all themes and serves as the base for the X theme, which is one of Themeforest's most popular.
Cornerstone provides a capability for live CSS coding for more advanced programmers. You'll see changes to your web page in real-time as you make changes in the CSS editor. This real-time editing extends to the primary page-building interface, so you won't have to guess how your pages will seem once they're published.
Cornerstone has a clean building interface with live previews, allowing you to create website designs that are as slick as the plugin's interface.
Cost: $49. This includes 6 months of assistance, which you can extend for an extra $16.50 for a full year.
5. Divi WordPress visual composer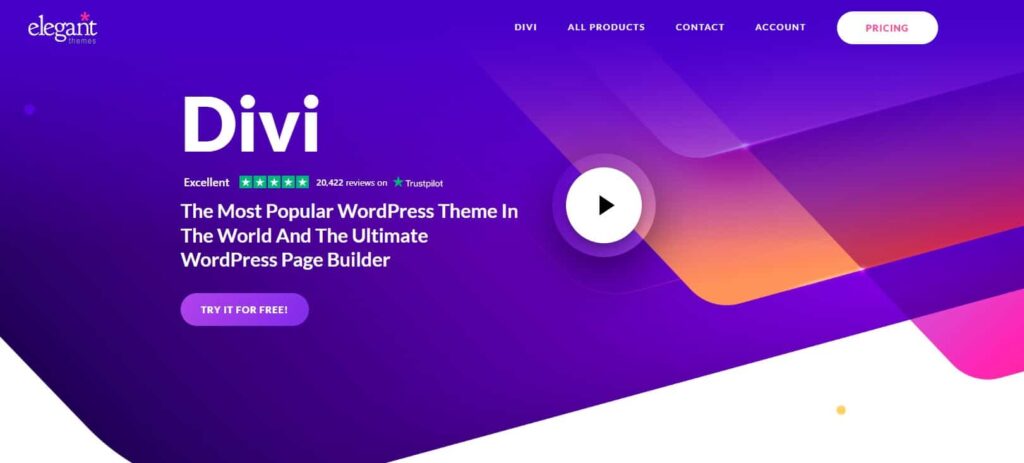 Divi is a feature-rich WordPress page builder with several customization possibilities. The video slider is a standout feature. You can use this module to not only embed a single video on your page but also multiple films in a revolving carousel. Instead of scrolling through a long list of videos, viewers can watch one movie and then rapidly cycle to the next using the video slider.
Divi's audio player module is another useful feature. It lets you effortlessly integrate an audio clip into your web page. The audio clip can then be played immediately on your website by visitors.
Give the Divi builder a shot if you're trying to replace your WordPress interface with something altogether new (and perhaps more intuitive).
Price: $89 per year or $249 for a lifetime subscription.
Why should WordPress page builders be used by developers?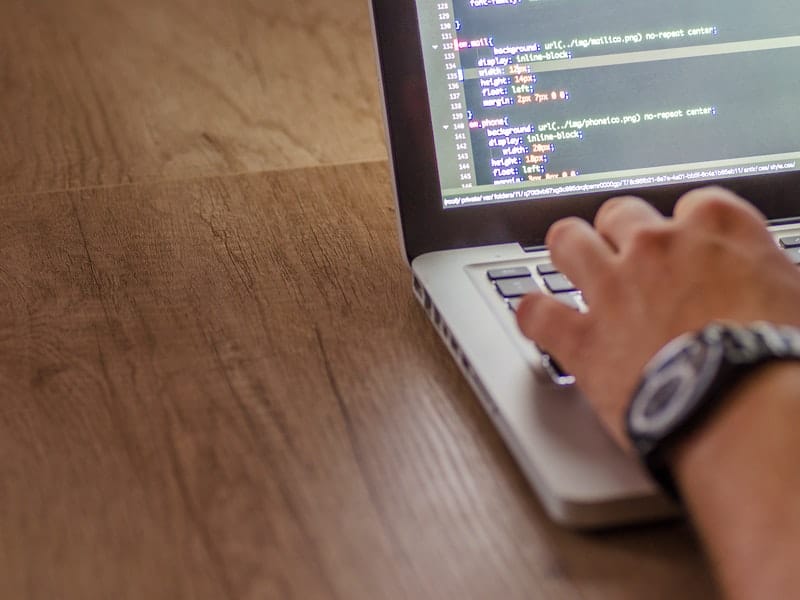 There are several other advantages to using WordPress page builders, including:
Mockups may be created more quickly
It's common to develop mockups for the websites you create while you're in the early phases of a new project. Using drag and drop WordPress themes speeds up the process and gives you more options to offer your customers.
The ability to make templates that can be reused
WordPress page builders can be used to create website templates.
So the page builder not only makes the website-building process easier but allows you to create a template with these drag-and-drop components that you can reuse.
Editing and styling changes on the website can be done more quickly
If a client requests an edit, you can make the changes considerably faster than if you had to code them by hand.
A large number of functions are available on the website
Even if you're an expert in a variety of programming languages, manually creating (or implementing) complicated features takes time. Complex features are included in drag-and-drop WordPress themes and page builders using blocks that you drag into your design. This implies you may provide your customers with more features and services.
Conclusion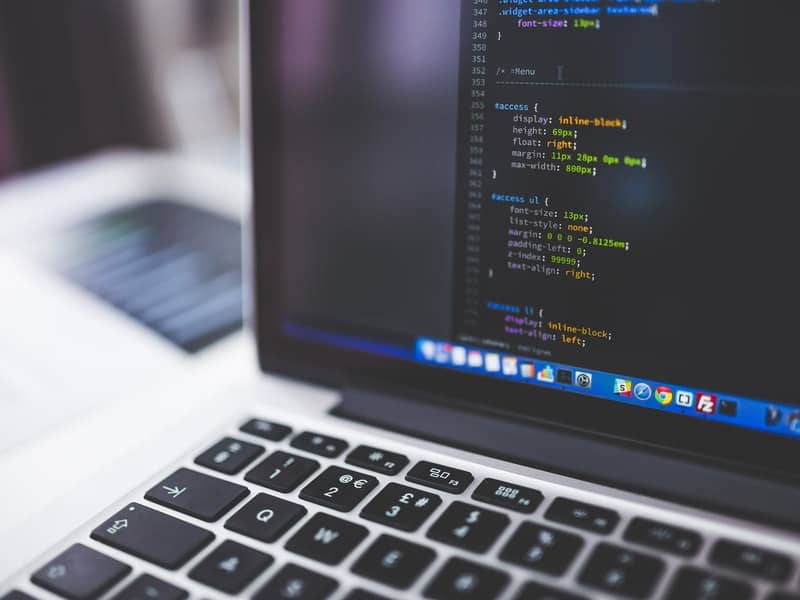 For Your New Website, the Best WordPress Page Builders Designing websites is undeniably intimidating. When it comes to the sheer amount of versatility and customization that WordPress allows, it can be particularly difficult. The correct page builder tool will save you the time and work of generating pages from scratch, as well as the cost of hiring a developer.
---