Are you seeking a WordPress video theme for your website? WordPress makes it simple to integrate videos, making it an excellent platform for creating a video website.
The vast majority of WP themes, on the other hand, are based on text. You'll need a theme designed exclusively for multimedia websites if your website needs to prominently display videos.
We'll show you some of the top WP video themes available in this article.
1. Pelicula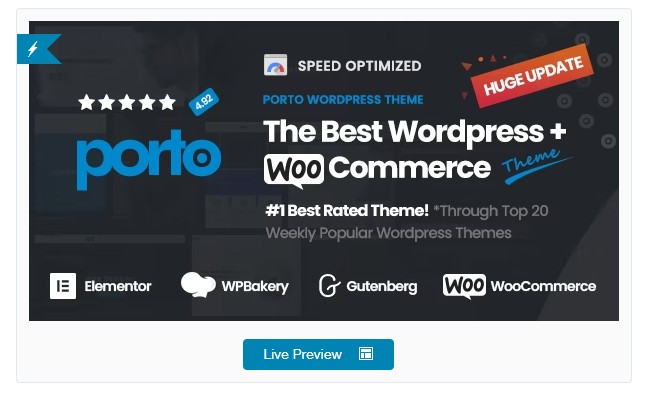 Pelicula is a WordPress video and film production theme.
Pelicula theme is a wonderful alternative for anyone who wants a lot of templates for their video website, with over 10 demos to select from. You can even create a stunning temporary website before you're ready to go live because there's a coming soon demo among the possibilities.
It offers good support for presenting video material on your website, as you'd expect from a popular video WP template. If you wish to share photographs from your movies or other related content, the gallery designs should come in helpful. Furthermore, the Slider Revolution plugin comes included with the theme, providing you with even more ways to show media on your website.
Pelicula is a multipurpose theme with demos for all types of video websites.
2. Vlog WordPress videos theme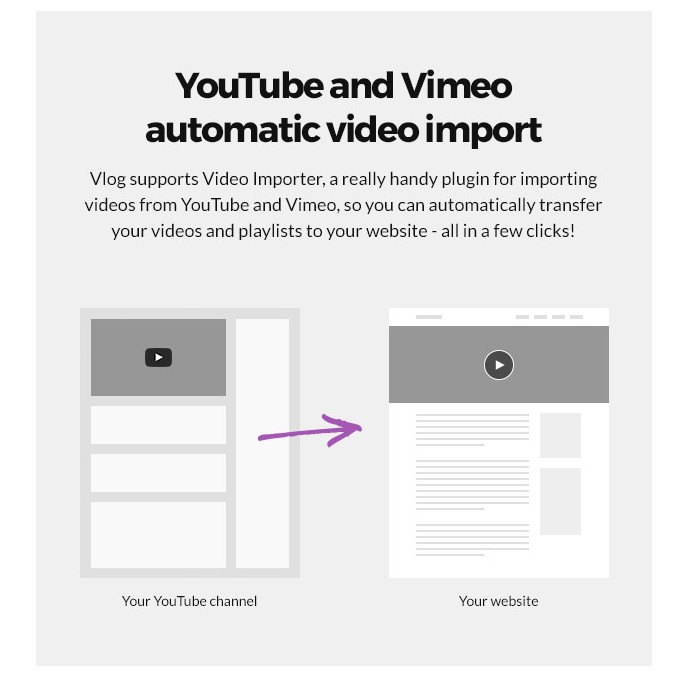 Vlog theme is a modern video WordPress template that works well for a variety of applications. Vlog provides everything you'll need whether you're building a website to host your vlogs, video news or magazine-style website, or everything in between.
It includes several current demos to assist you to get started as quickly as possible. These demos are designed for solo vloggers, people who want to use video to promote themselves, their products, and services online, and anyone who wants to build a multi-media video content website.
You'll be able to easily publish your movies on your site regardless of the demo mode you use, whether you upload them directly to your WordPress installation or import them from famous video sites like YouTube, Vimeo, or Dailymotion. to 
You can quickly choose the right style for your content each time you add a new video to your site thanks to the Vlog theme's diverse range of page templates. This theme can also identify and build video thumbnails for you and post them on your site without any additional effort on your part. With Vlog, you can monetize your website in a variety of ways.
Vlog allows your viewers to save films for later replay, watch them in full-screen cinema mode, and much more to help them get the most out of your site and its content.
Vlog provides a lot of options if you want to make a modern and elegant video website.
3. VideoBox WP theme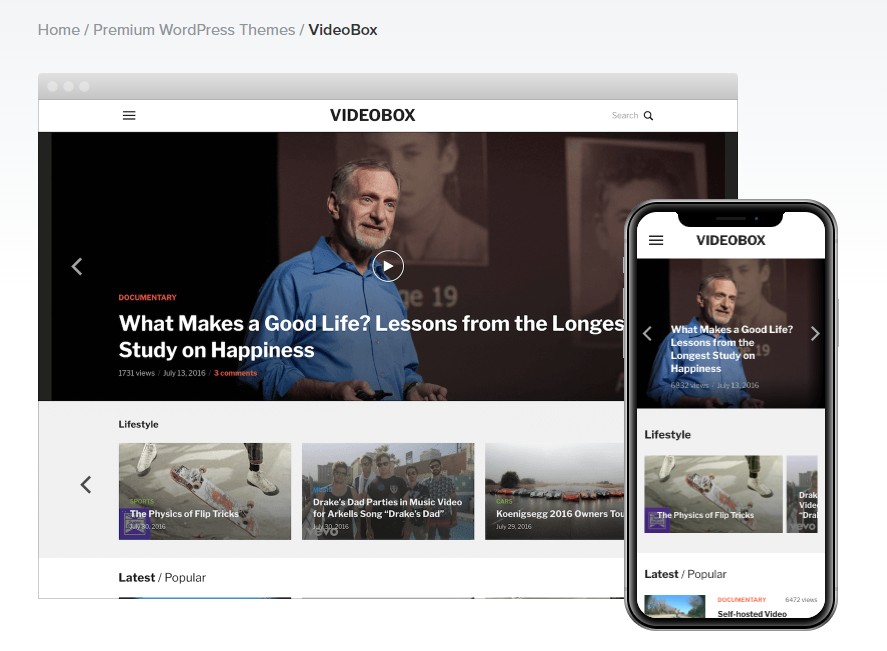 VideoBox theme is designed to be a flexible WP theme that can be used to create a variety of youtube clip websites.
It gives you plenty of possibilities for creating a website for your video blog, a home for your favorite clips, or a professional online portfolio for your videos. When it comes to adding video material to your WordPress website, VideoBox has you covered with full support for importing content from YouTube, Vimeo, Facebook Video, and a variety of other platforms and services. You can, however, host your video content on your server and then embed the files into your posts and pages.
If the movies you add to your site are hosted on particular sites, such as YouTube, Vimeo, or DailyMotion, VideoBox includes a useful feature that will automatically produce thumbnails for them. You'll have to manually build the featured pictures for other video sources.
A popular videos feed will help your visitors find more of your best content, a widgetized homepage will make it easy for you to rearrange the homepage modules in the best way for your project, a video carousel widget for quickly creating slideshows, and a good amount of customization settings and controls are also notable features of VideoBox. With VideoBox, you also get thorough documentation to help you get the most out of this sophisticated video WordPress theme.
Although VideoBox is available for $69, the WPZoom all themes bundle sale includes VideoBox and over 40 more themes for only $199.
4. Vidio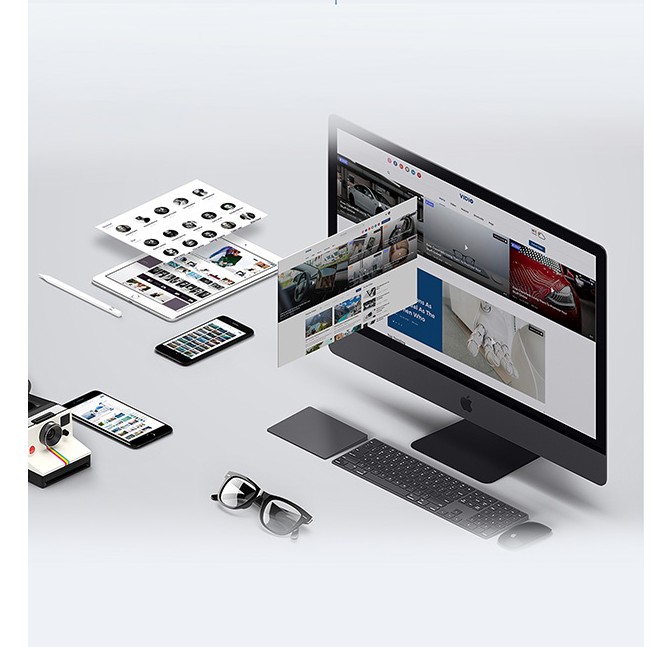 Vidio Theme is a multi-demo WordPress video manager theme.
It was designed with you in mind if you want to construct a website that can manage a large number of videos and present them in a well-organized manner. This theme is best suited to websites that will be presenting a lot of videos due to the design of the Vidio templates. The layouts in the Vidio package can handle several video files with ease, whether they're videos you've generated or just stuff you wish to share on your website.
Because Vidio is based on the sophisticated Vidio plugin, you'll have access to a variety of handy options for managing your material. This utility makes displaying material from places like YouTube on your website easier. When using Vidio, however, you may easily self-host the films you're posting to your site.
Vidio includes a variety of interactive elements to let your visitors engage with your content.
5. Oshine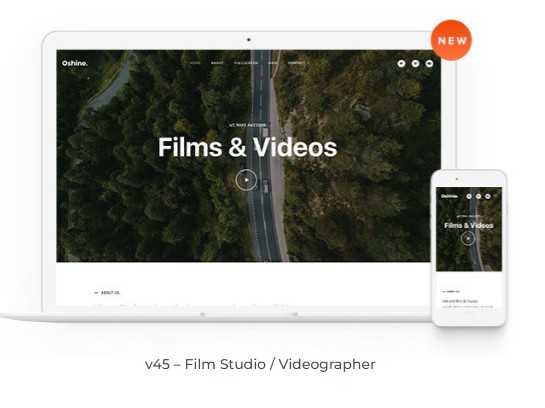 Oshine theme comes with 48 demos, two of which are specifically designed for video websites.
Many of the other examples in this bundle function equally well with videos, in addition to the two purpose-built video website demos that make Oshine a good addition to this collection of themes. The online portfolio website demonstrations, for example, are ideal for showcasing this type of content in an attractive setting. Moreover, several of the other Oshine examples make use of video backgrounds, which can aid in capturing your visitors' attention.
The Oshine package's purpose-built video agency and videographer demonstrations are likely the finest solutions for anyone building a WordPress website with a lot of videos. When it comes to the video agency demo, the area with the auto-playing video background that is difficult to ignore is the main focal point of the pre-built homepage. There's another space on the homepage layout that you may use to display one of your films, as well as other things that should be useful. Similar capabilities can be found on the videographer demo homepage, as well as a large video player for showing your showreel. On the site, there are additional places for showing snippets from your portfolio and the logos of clients you've worked with.
Oshine gives you several alternatives when it comes to posting videos on your WordPress website. In addition to being able to simply integrate videos from streaming services like YouTube and Vimeo, Oshine also allows you to host your video content. Displaying videos in a lightbox window, using a grid format to display several films, and building a video slideshow using the bundled premium Master Slider plugin are all other video-related possibilities. The popular Slider Revolution plugin is also available for free, offering you another choice for generating video slideshows and other interactive content.
This video theme comes with a drag-and-drop page builder feature to ensure that your website looks precisely the way you want it to, despite being jam-packed with pre-built material that you can mix and combine to construct your WordPress website. Other personalization options include those found in the WordPress Customizer and theme settings panel, allowing you to create a unique video website by customizing an off-the-shelf theme.
Oshine is a popular multi-purpose theme, and its video features and templates may be part of the reason for that.
CONCLUSION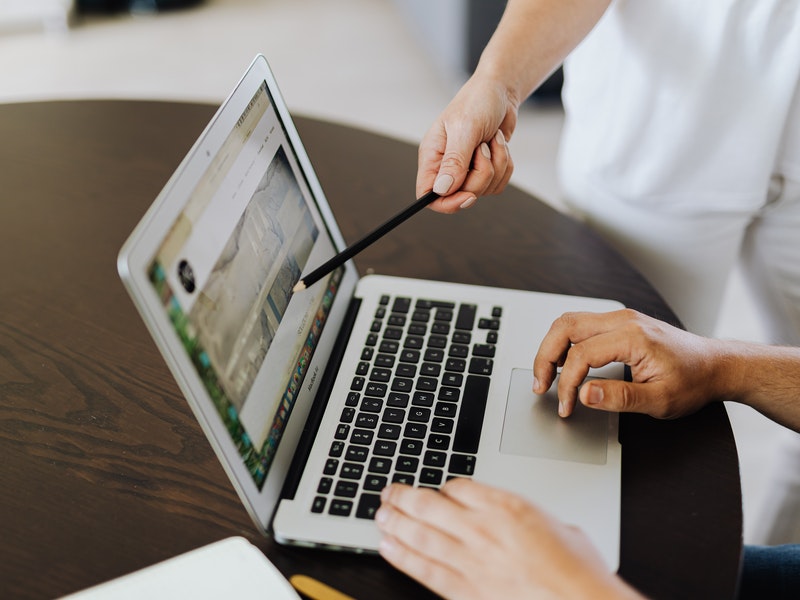 All of the themes in this collection are mobile responsive, ensuring that your site and content are accessible to people on their smartphones and tablets. However, there are some more optional characteristics to look for when shopping for the finest video WordPress themes. The majority of the themes on this page have YouTube integration, which allows you to integrate content from this popular video-sharing service onto your website.
You might be able to add membership functionality to your site depending on the theme. This enables you to put some or all of your stuff in a secure location. You can then ask your visitors to sign up for a free or paid account to see your videos, allowing you to monetize your website and its content.
The themes listed here are the greatest options for creating a video website with WP.
Please let us know if you found this article useful!