The Best 5 WordPress Popup Plugins?
Looking for the best WordPress popup plugin? Which is the best WordPress popup plugin? 4 top solutions compared here help you decide which one is best for you. Best WordPress popup plugins can help you with your site, after all.
What is a WordPress Plugin? A good WordPress Plugin helps convert your website visitors into email subscribers and paying customers.
Many WordPress popup plugins can help you improve your conversion rates. But most of them cannot maintain consistency in terms of keeping the website speed unaffected.
Most of them may slow down your website, provide a bad user experience, negatively affect engagement, or, give you inaccurate statistics. In worse cases, all of them.
In this article, we look at the most popular WordPress plugins in the market today and try to determine which one is right for you.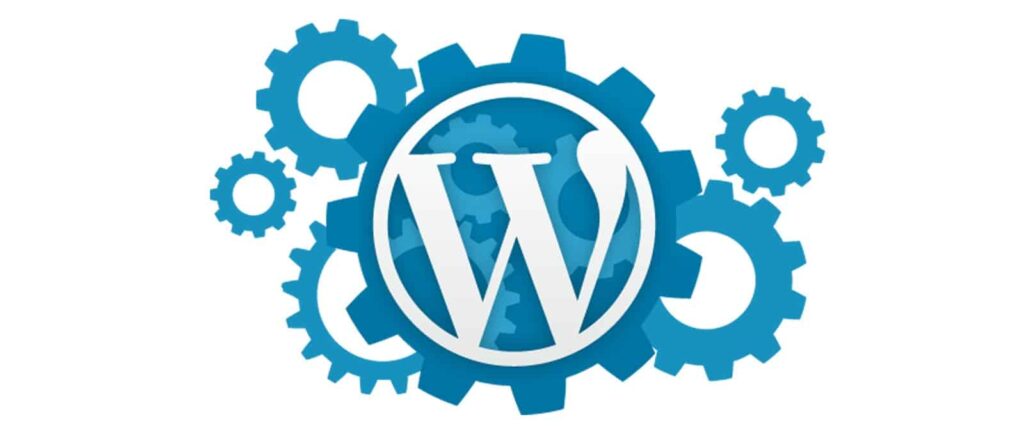 ---
Things to Consider in WordPress popup plugins
Popups are wonderful as they help increase the engagement of your visitors while telling you how your website is doing on the internet. But WordPress Plugins can sometimes negatively affect your visitor's user experience. This is why we must avoid using a poorly coded one.
Look for the one which offers personalization, behavior interaction, and targeting.
A WordPress plugin should not have performance issues that may slow down the server. Sometimes, it is observed that WordPress plugins in some cases slow down the server speed.
Make sure the WordPress Plugin you choose is compatible with the WordPress Hosting environment. Poorly coded WordPress plugins won't work with the most advanced caching solutions that are in use now.
You need a popup plugin that has power conversion features, doesn't slow down your page, and is personalized. This will help you capture leads and boost your email subscribers.
What is the Best WordPress Popup Plugin?
Now that you know the basics, it's time for us to find the best popup plugin for you.
Here we have made a comprehensive list of the best plugins out there that you can try.
The most popular lead generation software in the market that has a powerful WordPress Popup builder with the most comprehensive set of targeting and personalization features.
Features
Beautiful, non-intrusive lightbox popups
Comes with a host of tools that provides you to customize your own popup or select from a range of available options.
Powerful targeting options with page level, geo-tracking, on-site retargeting and device-based targeting, etc.
One of the key ways to hold traffic, the exit intent popup is also well integrated.
Integrated Adblocker so that targeted messages can be properly displayed.
Device-based targeting is friendly to mobile and other smaller devices.
Pre-made Templates
Trigger popups with exit intent, scrolling, inactivity sensors, time-based triggers, etc.
Various types of campaign popups are also available which helps to make the landing page more attractive and pleasing to the eyes.
Monster-links pop-ups trigger a popup by clicking a link.
Yes/No, two-step, and success message popups customization.
Has to support most e-commerce sites as well as mail marketing services.
Based on the above findings, it's quite easy to recommend Optinmonster as it appears to be a comprehensive solution to all your popup needs. You will have a huge following with boosted conversations in no time at all.
Performance Benchmark
While providing you analytics, you cannot have your WordPress plugin slowing down your page. This is where OptinMonster wins the game. It doesn't use WordPress analytics, which means your stats will be most accurate and will work with any hosting environment.
Moreover, it is a SaaS application which means it does not use your WordPress hosting resources.
It loads asynchronously which means it doesn't slow down your perceived page speed. This is crucial for both user experience and SEO.
Ease of Usage
Personalizing can get overwhelming. Thankfully there is a drag and drop option that makes the entire process much easier.
The ability to have your own custom popup makes the experience so worth it and personalized. This gives you the ability to visualize your website pop-ups just the way you want. A great tool for creative minds.
And if creativity isn't your thing, you can choose to form a host of stock options. Again all of these are customizable. Thus OptinMonster not only gives you the freedom to build your own pop-ups but also customizes readymade ones provided by itself.
Top-notch personalization options right there need just a few clicks and drags.
Pricing
Starting at $9 per month billed yearly.
Trust plus is a popup plugin that uses Social proof to help you boost conversions. It uses social sharing proof and instantly gains the trust of visitors which is also less intrusive and more effective.
It has intelligent FOMO features that encourage users to engage with your page. It is the most unique among our list of best WordPress popup plugins.
Features
Gains trust by sharing social proof making it less intrusive as well.
Triggers FOMO (fear of missing out) by using social proof which encourages users to engage more.
Real-time tracking shows you purchases, activities, and signups in real-time.
Smart targeting shows the correct popups to the intended users at the right time.
There's a choice of either going for a customized popup or choosing from the stock list.
Performance
For any e-commerce venture, responsiveness is one of the primary drivers for any website. Trust plus does not affect your page load speed and serves to improve the user experience at the same time.
It is also a SaaS application meaning the WordPress hosting Resources are not utilized. The cloud server loads all the required codes needed to run the pop-up plugin.
Ease of Usage
The key selling point of Trust Plus is its insane responsiveness and ease of setup. You're two clicks away from having your own custom popups.
The interface is also super easy to navigate and set up.
Pricing
Free 500 sessions per month and then pricing starts at $4 per month (billed annually)
3. Bloom
Bloom is one of the oldest Popup plugins which provides an easy-to-use WordPress popup plugin maker for bloggers. Not just a popup maker, they also have their own host of the best WordPress popup plugins. Since its inception, it has been quite popular among bloggers.
Bloom comes with a decent set of features covering from the basics to all you would want in a good WordPress popup plugin.
Features
Automatic Lightbox Popup
Various opt-in types provide an all-around experience.
Basic post or page targeting
Basic time delay, scroll, and submission triggers
Pre-made templates with easy customization options
Integrates with popular email services
Performance
Bloom comes as a standalone WordPress plugin. This means that it loads all the codes from your website. The only gripe here is that the resources used by the plugin come from your hosting server.
It comes with its own set of optimization tools, but who are we kidding here, in high traffic hours, your site will slow down considerably no matter what the optimization.
The report stat and A/B test totally depend on the cache speed.
Ease of Usage
Bloom is extremely easy to use. With simple drop and drag options creating new opt-ins with Bloom is straightforward and easy to figure out.
Although, the display configuration settings might be troublesome to many. There are simply too many options to choose from which makes the user interface a little confusing.
Pricing
Prices start at $89 per year.
Sumo
Sumo is another free popup plugin. Just like the other ones, it also has a premium version with more features, but if we consider its free version, it's the best WordPress popup plugin.
Features
Free WordPress popup form and opt-in form
Can use multiple opt-in forms
Comes with templates
Comes with a basic version of all the stats and tests.
As expected, the free version comes with a watermark and limited customization options.
Performance
Sumo loads code asynchronously. This means your page speed is not all affected while it loads.
Depending on your campaign design, the effect of performance sometimes varies.
We would suggest getting the premium version as it not only has more features but also faster processes making it ideal for any website use case scenario.
Ease of Usage
Sumo integrates with your WordPress site. However, you will need to manage your account from their website and use their dashboard to design your campaigns.
It's comparatively harder to get the hang of but once you do, it's pretty easy to toggle around with. The campaign builder is not the easiest to learn but eventually, you will find your way around it.
Integration and targeting are comparatively much harder to get used to.
Pricing
The pro version starts at $20 per month.
Thrive Leads
Thrive Leads is another popular popup builder. Not just the builder itself, it comes with a host of free templates that you can make use of as per your choice.
Features
Innumerable choices are available in an opt-in form.
Customizable sign-up form.
Works with almost all email services.
It is mobile-friendly for small devices that look good and work on them as well.
Performance
Thrive leads try to balance performance and features. However, it is still relatively slow compared to the other contenders on the list.
It is a standalone WordPress plugin which means it loads all the codes from your WordPress site and utilizes your hosting resources. This means your page might not perform according to its perceived speed.
However, the A/B test and reporting stat are not reliable at all.
Ease of Usage
Thrive Leads is pretty straightforward to use when it comes to building popups and multiple readymade templates. The popup maker is basic in nature with simple tools that give you the ease of usage but take away certain functionality.
Now, this builder also takes a little time to get used to. Many beginners find it difficult when set a popup with this one.
Another important issue is the lack of clarity when it comes to various features. The features are not clearly defined and neither does it come with any tutorial. So it takes quite a bit of getting used to.
Pricing
The range starts from $67 per year.
Performance-Based Comparison
We decided to test out each of the popup plugins to ensure if it actually lives up to the features they had promised. We decided to test its impact on a website's performance and speed.
To compare the performance, we set up a site to test out the speed and ease of access to each of these plugins to ultimately determine which is the best one.
| Plugin name | Loading time | Requests received | Size in kb |
| --- | --- | --- | --- |
| OptinMonster | 1.03 s | 17 | 225 |
| TrustPlus | 894 ms | 14 | 130 |
| Bloom | 1.23 s | 22 | 188.8 |
| Sumo | 1.24 s | 41 | 575.5 |
| Thrive Leads | 1.38 s | 26 | 736.4 |
Comparison of best WordPress popup plugin
In our results, we found OptinMonster to be the fastest and best WordPress popup plugin with the least effect on performance among the rest.
See also:
10 Best WordPress Plugins for All Websites
8 Best WordPress Survey Plugins
Best 3 WordPress Survey Plugins?
---
Conclusion
So, for the criteria we set up, the best popup plugin for WordPress is easily OptinMonster. It has the fastest popup builder, an incredible set of tools, and performance.
It is also the easiest to use with beautiful popup templates, works with all popular CRMS, email marketing platforms, best WordPress form Plugins, custom HTML forms, and more.
The timing of the popup is what determines the effectiveness of it all. OptinMonster includes powerful page-level personalization targeting options and event-based triggers.
Most of the time, popup plugins are used for e-commerce sites. And if you're running an e-commerce site, we would suggest that you use a couple of plugins namely TrustPlus and OptinMonster together.
These plugins together will give you the best effective performance and stat that you might be needing.
We hope this article helped you find the best WordPress popup plugin that caters to your website's needs.