Build a website on WordPress? The full answer
Building a website using WordPress CMS is easy, especially for beginners who have no idea about coding. WordPress as a content management system is entirely customizable, You can easily create your site in whatever niche you are targeting, You can build a business website, blog, Magazine, News website, or even a mega store online. Incredibly easy with no prior knowledge needed. In this article, we are going to explore a WordPress tutorial and the most asked questions about building a website for beginners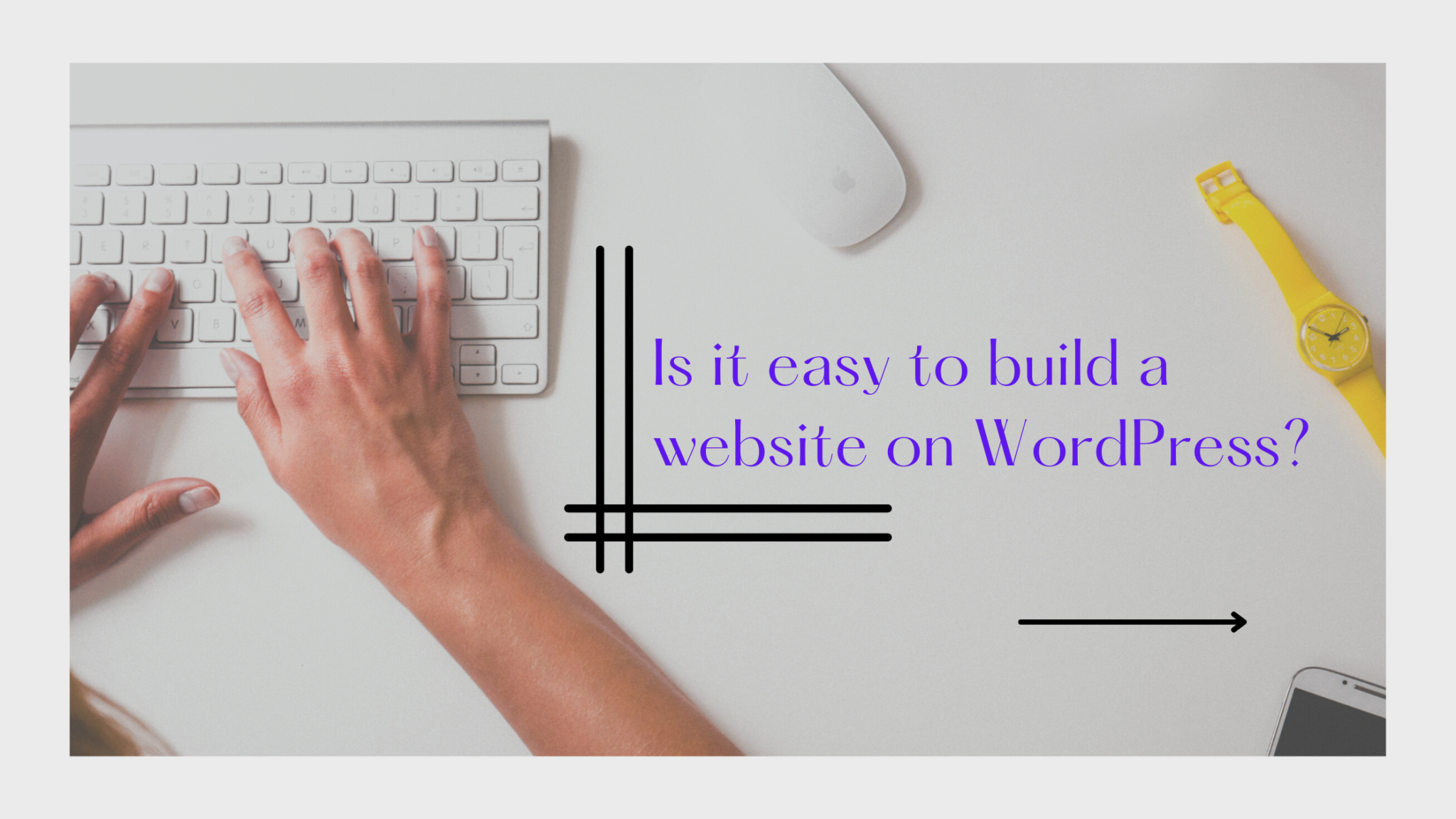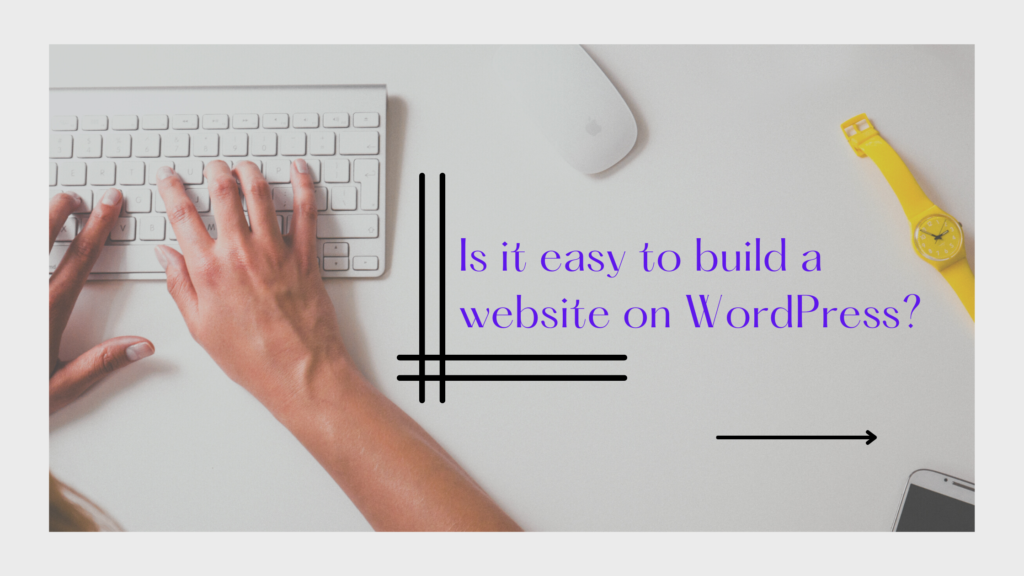 How to start a new website with WordPress easily?
Assuming you got your perfect domain name and hosting for your website, read this article about the best hosting for WordPress websites. So, it is time to launch your online presence. Choose a theme for your website, you can preview themes before buying them, and do not forget to explore the theme's features, reviews, and support. many WordPress themes have demo content that you can start with. If you know nothing about website building, Follow these steps:
Simply choose the theme that suits your requirements and includes ready-made Demo content.
Download it to your PC
Login to your WordPress dashboard and go to Appearance, Themes, Add a new theme
Choose to upload the new theme
Install the theme and activate it
Then import demo content
Now you have a ready website
Change content and images
Congratulations you Got your website ready
You can preview demos before importing, which is available in the most premium themes.
Does WordPress require coding? Comparing to Html sites
No, WordPress does not require prior coding knowledge. When thinking about building a new website, some coding experience will be a great advantage.
You will need a developer to create a well-built website from scratch. The developers use programming languages like HTML, and CSS, and may use Javascript to create website pages. Despite needing more money and time to create a website from scratch, this possibility will deliver a unique look and experience for your website visitors.
WordPress is a flexible CMS that permits multiple users to build and run an online website. This CMS uses PHP programming as the WordPress coding language, but most users can run a WordPress site without prior coding knowledge.
A WordPress site customization is more flexible than HTML sites which naturally need a developer to apply even small changes. HTML sites are much easier to preserve because there is no need to be compatible with other plugins, you may use them to deploy WordPress functions properly.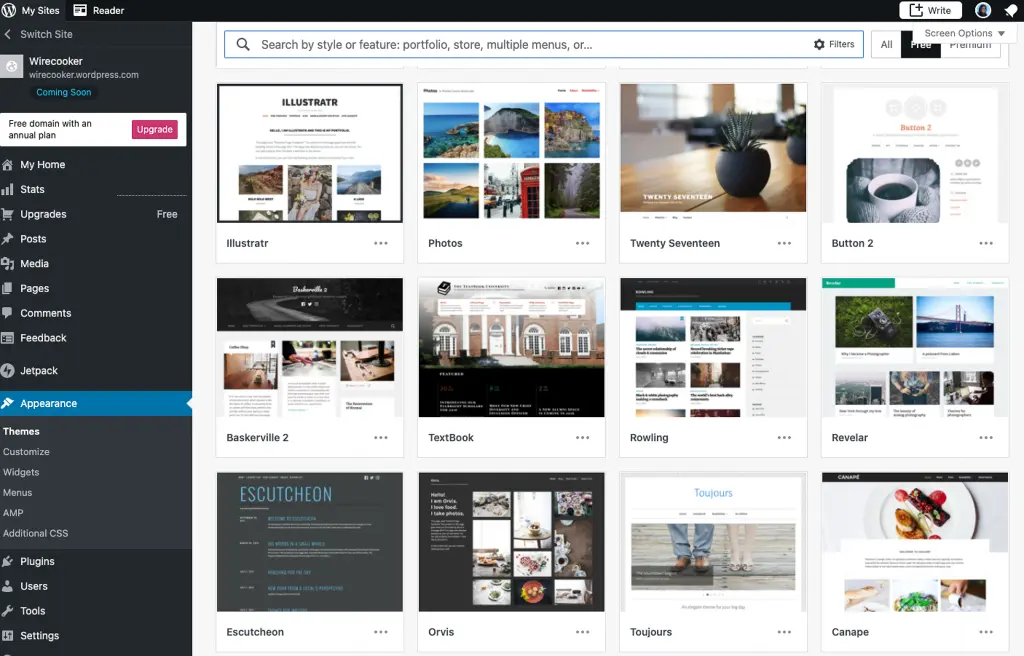 How much Is a WordPress website fee?
WordPress website building price differs because each business's creation and development requirements are unique. The average WordPress website design cost is $75 to $120,000. WordPress websites' Regular maintenance fees range from $70 to $16,000 per year.
WordPress price
When building a website on your hosting using WordPress CMS, The WordPress CMS is free, you pay only for hosting, premium themes, and plugins you may need for WordPress site customization or a developer. But when using WordPress.com there are pricing plans updated in 2022 as follows:
| | | |
| --- | --- | --- |
| Monthly Price (With Annual Billing) | $0 | $15 |
| Storage | 1 GB | 50 GB |
| Connect a Custom Domain | No | Yes |
| Free Domain Included* | Subdomain | Custom domain |
| Premium Themes | Not included | Included |
| Premium Support | Not included | Included |
| Remove WordPress Branding | No | Yes |
*Free domain, for annual plans only is provided for the first year. Prices are in US Dollars on monthly basis.
We wrote an article about What is WordPress and the difference between wordpress.org and wordpress.com
How long should it take to build a WordPress website?
According to our experience in developing WordPress websites, it typically takes 3 weeks or 120 hours to build a WordPress website, while a custom website takes at least 240 hours. In other words, YES, WordPress is a time-saving tool.
How WordPress works step by step
Getting started with WordPress website building is easy. Follow these steps below, and your website be up and running fast.
Step 1: Clarify your website's niche.
Before doing anything concerning WordPress, you must select your niche. Trying to create a WordPress website about a subject that has been done many times isn't going to be useful. If your WordPress website is not for a current business, Be sure to choose a topic that you are experienced with, so you will not feel like a heavy assignment to update your website now or months down the road.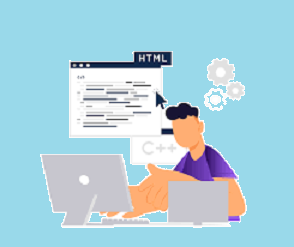 Step 2: Pick a domain name.
The domain name should be unique and describe clearly the niche you picked in step 1, and it better be a name that is easy for users to remember. Some keyword research can also be valuable. If you are Stuck on a certain name, but .com is not available? you can check other TLDs like .net or .co.
Step 3: Find a good web hosting.
The next step is to find a trustworthy web host to run your site. Website speed affects your SEO performance. There are different options according to your budget, such as shared hosting, VPS, or a dedicated server. 
Shared web hosting will be suitable for a start in most cases, and it's very common among WordPress users.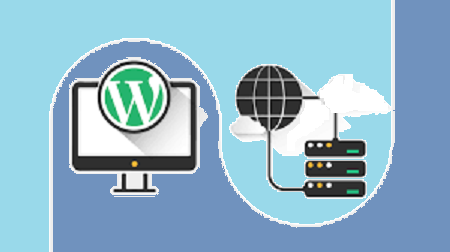 Step 4: Install WordPress.
Once you choose your domain name and web hosting, the next step is to install WordPress and get up and running. Installing WordPress is incredibly simple and takes just minutes with the Softaculous installer on Cpanel which is available on many Webhosting providers, or install it offline. Read this article about installing WordPress.
Step 5: Pick a WordPress theme.
Now, you need to determine a theme for the look and feel of your website. Tons of themes are available, varying from completely free to premium themes that cost hundreds of dollars. When choosing a theme, Be sure that it is suitable for the Website topic, the layout, and the content you plan to publicize.
Among premium WordPress themes, there are ready-made options for varied topics. These include business, services, fashion, beauty, eCommerce, education, food, magazines, and many modules. Every theme can be an excellent start for the website you have always desired.
The most popular WordPress premium themes include a drag-and-drop builder.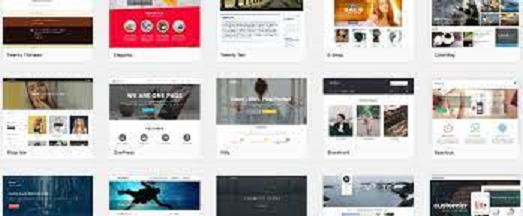 Step 6: Install WordPress plugins.
The WordPress Plugin is a PHP script program that applies precise functions or benefits to a WordPress website. WordPress plugins deliver huge customization and flexibility to a WordPress website, besides useful features and tools for visitors.
You better not start with a lot of plugins, that may affect your site's speed. Some of the best WordPress plugins include SEO, Calendar, and caching. You can find the Plugins from your WordPress admin dashboard, simply press plugins, add new, and search for the plugin you need. There are free and paid plugins available.
Step 7: Complete your essential pages.
Essential pages include the contact page, about page, privacy, and terms and conditions page. Start building them, before adding content to your WordPress Website.
They are vital to acknowledge your website and the way visitors can reach you. Do not forget to add them to the menu to be reachable.
Step 8: Publish your WordPress website.
After finishing the essential pages, you can start adding related content. Whatever the niche, you must be sure that you include high-quality helpful content for your visitors. Your pages should be visually rich, by adding relevant images, videos, podcasts, or infographics. And, focus on keeping adding new content regularly. In case you are making a blogging website, add at least an image to each post. That gives your visitors something shareable on social media, and it makes your content more attractive. Creating a content calendar will help you to be consistent, Whether you determine to add posts daily, weekly, or monthly.
Step 9: Don't bypass marketing!
Frankly speaking, If you make the best website without being seen, that means the website equals ZERO.
Marketing a new website is a two-fold effort.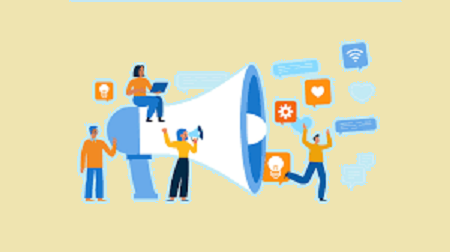 First, SEO (search engine optimization):
Make sure your pages are SEO optimized and have relevant keywords in the title (try to make it catchy, description, and body text. There are SEO plugins that help in this process.
Second, Promote your website as much as you can
using free options like social media sites, forums, and email marketing campaigns. You may also regard guest posting to build social connections and website authority by link popularity.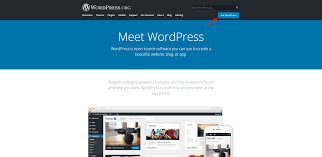 Step 10: Do not forget to Back up your site.
The most valuable asset you have is your content, so make sure you back up your site! When it comes to your blog, that means backing up your content so you won't have to start over again. Without backing up your posts, plugins, and affiliate links, it might take you a while to get back on your feet. Your web host should offer an alternative if you don't have time to back up your site regularly. You may use backup plugins to save your work and restore it back when needed, but you should know, some of these plugins are free with limited features.
Conclusion
WordPress is an easy tool to build your website, compared to other methods like HTML, PHP, and other web development languages. It saves you time and money and a great outlook for the end user. The smart game is choosing the right niche, theme, and plugins that will achieve your website goals. Click here for the source article.